Monthly Archives:
March 2016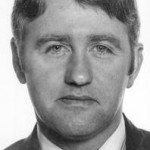 A 54-year-old man has been arrested in Belfast as part of a PSNI probe into the IRA murders of two Special Branch officers in the city nearly three decades ago. RUC Detective Constables Michael Malone, 35, and Ernest Carson, 50, were shot in a Provo gun attack at the...more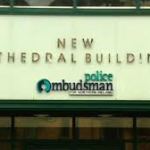 THE Police Ombudsman is investigating the use of CS spray by police during a junior Orange Order parade in south Belfast last night.
Loyalists have branded the use of the spray by the PSNI on children...more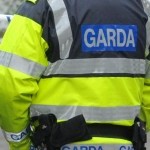 A PENSIONER from Belfast has died after a car crash in the Republic.
The man has been named as John Niall Greenan from the Malone area of south Belfast.
The...more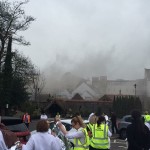 STAFF and guest have been evacuated from the Galgorm Resort and Spa near Ballymena after a blaze broke out on the premises.
The fire started around 9 am this morning and broke out in a roof space of main auditorium. The Fire and...
more
DETECTIVES have charged two teenagers following trouble on Easter Monday.
Trouble flared on the Kilwilkie estate in Lurgan which followed rioting in the area overnight Police vehicles were attacked by a mob of youths, some wearing...
more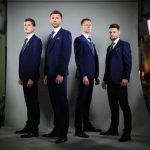 THE new, tailor-made suit which the Northern Ireland players and officials will be wearing in France this summer has been officially unveiled by Bogart. The Belfast menswear retailer, the Irish FA's official suit partner, has worked in conjunction with lifestyle brand...more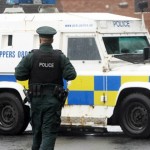 A MOB hijacked a van and set it on fire and threw petrol bombs at police in the early hours of this morning.
The PSNI say that shortly after 4.30 am officers received a report that a van had been set on...more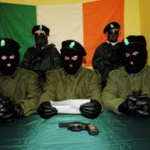 DETECTIVES from the PSNI's Terrorist Investigation Unit have launched a probe after masked men from the Continuity IRA marched through part of a town ahead of the Easter Rising centenary commemorations.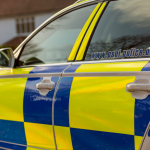 A MAN remains in custody today after police seized suspected cannabis and imitation firearms during a search of a house in east Belfast.
Armed police carried out the search at Frank Street off the Albertbridge Road on Friday...
more