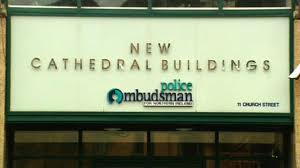 THE Police Ombudsman is investigating the use of CS spray by police during a junior Orange Order parade in south Belfast last night.
Loyalists have branded the use of the spray by the PSNI on children as a young as six as "heavy handed policing".
Organisers say the children were left with swollen and eyes and lips from the effects of the spray.
It is claimed police used the spray as they believed cars were being damaged – an allegation refuted by parade organisers.
First Minister Arlene Foster has spoken to Chief Constable George Hamilton over the incident.
She is to meet senior police officers in Belfast to discuss the incident.
The police ombudsman confirmed that the spray was used during the parade on the Ormeau Road.
The PSNI said two officers received minor injuries during a "minor disturbance".
Police said a PSNI motorcycle had also been damaged in the incident.
A 26-year-old man will appear at Belfast Magistrates' Court on Tuesday, April 26, for a first remand hearing.
He is charged with disorderly behaviour and two counts of assault on police.