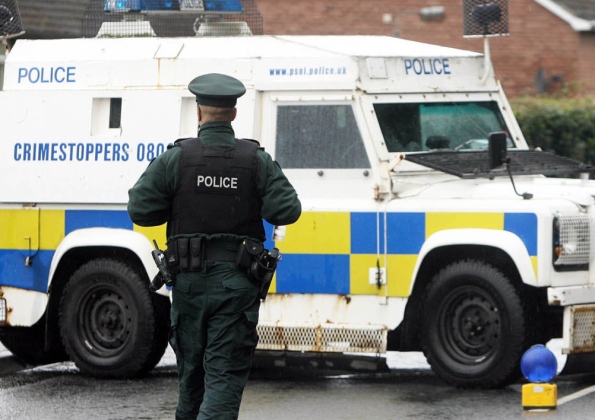 A MOB hijacked a van and set it on fire and threw petrol bombs at police in the early hours of this morning.
The PSNI say that shortly after 4.30 am officers received a report that a van had been set on fire at the Lake Street railway junction in the town.
The van had been hijacked earlier in the Kilwilkie estate.
A total of three petrol bombs were thrown at police who attended the scene.
There were no reports of any injuries.
Kilwilkie estate was the scene of an illegal Continuity IRA parade on Saturday involving masked men.
Police say detectives are currently investigating the illegal parade to identify those involved.