Monthly Archives:
November 2018
BY TIM HEDGLEY VETS are urging owners to add house 'pet proofing' to their Christmas to-do lists. Ensuring that potential edible hazards and other risky items are out of reach could avoid an unnecessary trip to the vets, over the festive period. 88% of vets in...more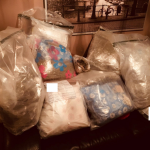 DETECTIVES from the PSNI's Organised Crime Branch have seized approximately 100kg  of cannabis with an estimated street value of £2 million following a number of searches across Belfast yesterday (Thursday 29 November).
more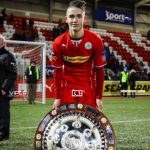 CLIFTONVILLE FC has dropped strike Jay Donnelly for a match this weekend after he was convicted of distributing an indecent image of a child.
Donnelly had continued to appear for his club after the...more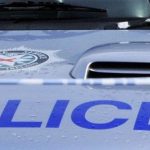 Detectives from Serious Crime Branch are no longer treating the death of a 40 year old man at a house in the Devenagh Court area of Ballymena on November 22 as murder.
Detective Chief Inspector Peter McKenna said:...more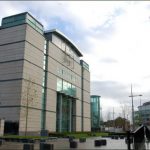 A MAN has pleaded guilty to publishing the name of a woman who was at the centre of the Ulster rugby rape trial allegations this year. Sean McFarland, 36, of Rinnalea Gardens in west Belfast, was charged with publishing her name on a date between February 7-9 this year,...more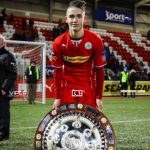 IRISH League football star Jay Donnelly has been convicted of distributing an indecent image of a child. The Cliftonville striker - who appeared on court lists under his full name John Donnelly - pleaded guilty to the charge last week. A separate count of taking or...more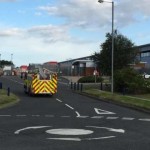 THE alert a postal sorting office in Co Antrim has now ended, say police. The alarm was raised after a suspicious package containing 'white powder' was found at the Royal Mail returns office at Enterprise Way in Mallusk. Police and fire crews were called to the area and...more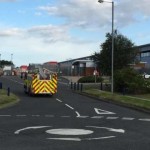 POLICE say they are currently attending a report of the discovery of a suspicious package at the postal sorting office at Enterprise Way, Newtownabbey. 
Northern Ireland Fire & Rescue Service are in...more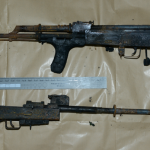 DETECTIVES from the PSNI's Terrorism Investigation Unit have conducted a fresh search of linked to a 'New IRA' arms dump. A property in the Lenadoon area of west Belfast was searched earlier today in connection to a firearms seizure in the Rodney Drive area of the...more