Monthly Archives:
November 2014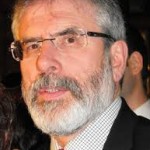 THE PSNI have told Gerry Adams that he is under threat of death from loyalists, says the Sinn Fein president.
Mr Adams said he was told by the PSNI that the threat had been made against him and other senior Sinn Féin...more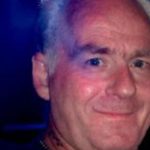 POLICE have now called off the search for a missing south Belfast taxi driver. David Dickson was last seen in the Seymour Hill area of Dunmurry on Monday evening. The 57-year-old had been unwell lately, suffering from a mental health issue Police and his family had...more
TEN new jobs have been created at an Enniskillen pizza factory with the announcement of a £1 million deal to supply Musgrave Retail Partners in Northern Ireland and the Republic of Ireland with a new premium range of stonebaked pizza. Crust & Crumb, based in...more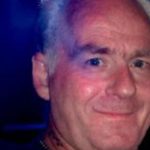 THE police and the family of a taxi driver are growing increasingly concerned for his whereabouts. David Dickson, 57 and from Dunmurry, was last seen in the Seymour Hill area of the district at around 8pm on Monday November 24. He recently suffered some medical...more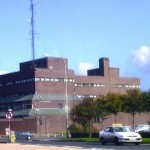 DETECTIVES are questioning three men following an aggravated burglary last night.
Police say a 39-year-old man was assaulted by a number of men - aged 35, 36 and 39 - who entered his home on Moat Road on Friday armed with...more
A man is being treated in hospital after being shot in the Galliagh area of Derry. Police are appealing for information after the man, aged in his 20s, was shot in the right leg in a so-called "punishment" attack at around 8.30pm in Bracken Park. It is understood the man...more
JINGLE BALLS: Jennifer Morton from Centra and Cool FM DJ Paul Kennedy have two family passes to giveaway to the Jingle Ball at Belfast's Odyssey on more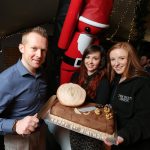 THE Dirty Onion and Yardbird recently celebrated its first birthday party, complete with a dirty onion birthday cake and an appearance from Santa, in the form of a dressed up Jameson barrel man! The Cathedral Quarter bar and restaurant has welcomed over 220,000 customers...more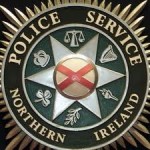 DETECTIVES in South Belfast are investigating a number of attempted hijacking incidents this week. Detective Chief Inspector Gary Reid explains; "The first incident reported to police occurred in Cromac Street at around 5pm on Wednesday when a man attempted to open the...more