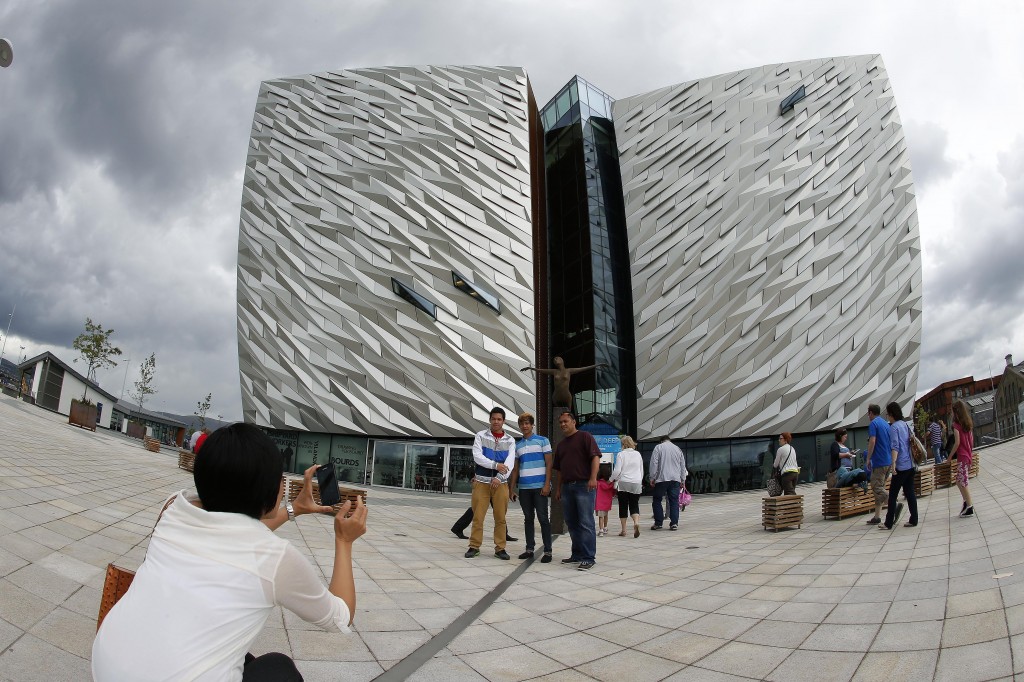 LEADING visitor attraction Titanic Belfast has unveiled three new galleries, which capture the excitement of launch day, as well as the ship's maiden voyage, just in time for Christmas.
The world-class exhibition, which has been described by the Prime Minister as 'absolutely brilliant' and 'magnificent and dramatic' by TITANIC movie director, James Cameron, continues to develop and go from strength to strength.
With months in the planning, the redevelopment of three galleries is one of the most ambitious projects the visitor attraction has undertaken since opening in 2012.
Visitors to the world's largest Titanic visitor attraction can now experience the excitement of launch day in the gallery which was previewed by HRH The Earl of Wessex earlier this year. As well as The Maiden Voyage gallery, which transports visitors from four embarkation ports, Belfast, South Hampton, Cherbourg and Queenstown (now known as Cobh) to Titanic's deck promenade.
Guests can not only see and hear the ocean and feel the ships engines rumbling on board at the Palm Court Café but can also meet Fredrick Dent Ray, a dining room steward and survivor, utilising technology used in Disneyland's Haunted Mansion and Universal Studios Florida's Hogwarts Express attraction.
The Maiden Voyage gallery also includes an original first class luncheon menu dated April 14, 1912, similar to the menu which was recently sold at auction for £58,000, as well as the last letter ever to be written on board the Titanic, which sold at auction recently for a record sum of £119,000.
Chief Executive of Titanic Belfast, Tim Husbands MBE, commented, "In partnership with Titanic Foundation Limited, we are delighted to unveil our new galleries to mark the launch of the Titanic and in time for our Christmas period, when Northern Ireland welcomes thousands of visitors home from all over  the world."
Tim continued: "Having now welcomed over 2.5 million visitors from over 145 countries, and being recently included in Lonely Planet's Ultimate Travelist of 500 of the world's most striking locations, featuring everything from imposing temples to hidden gems, after only three years in operation and was named the ninth best rated museum in the UK Travellers' Choice™ awards, announced by TripAdvisor, we are committed to developing and keeping Titanic Belfast as a leading, world-class attraction, which puts Belfast on the tourism map."
The new galleries are just part of Titanic Belfast's expanding offering. Earlier this year, the visitor attraction recently took over operations of the SS Nomadic, the biggest Titanic artefact and the last remaining White Star Line vessel in the world, which provides a rich tangible and authentic piece of Belfast's industrial heritage.
Titanic Belfast, its new galleries and the SS Nomadic are open to the public with a full programme of events, for more information, go to www.titanicbelfast.com.