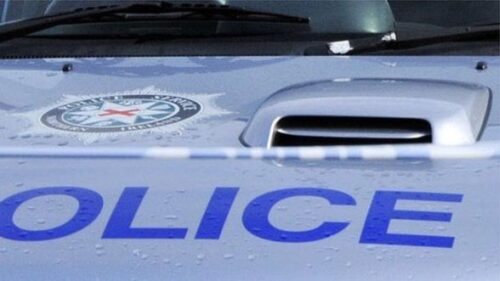 Two police officers were injured after their patrol vehicle was struck by another car  during the early hours of this morning, Wednesday 25 October.
The black BMW was observed travelling along the Killyman Road in Dungannon at around 2am.
As Police turned with an intention to signal for the car to stop, the BMW made off from police at speed before colliding with a second stationary police vehicle at the junction of Far Circular Road.
The police driver was injured and required hospital treatment whilst the police officer in the passenger side sustained an injury to their calf.
The 20 year old male driver of the BMW was arrested at the scene for offences including dangerous driving, no insurance and no driving licence. He remains in police custody at present.