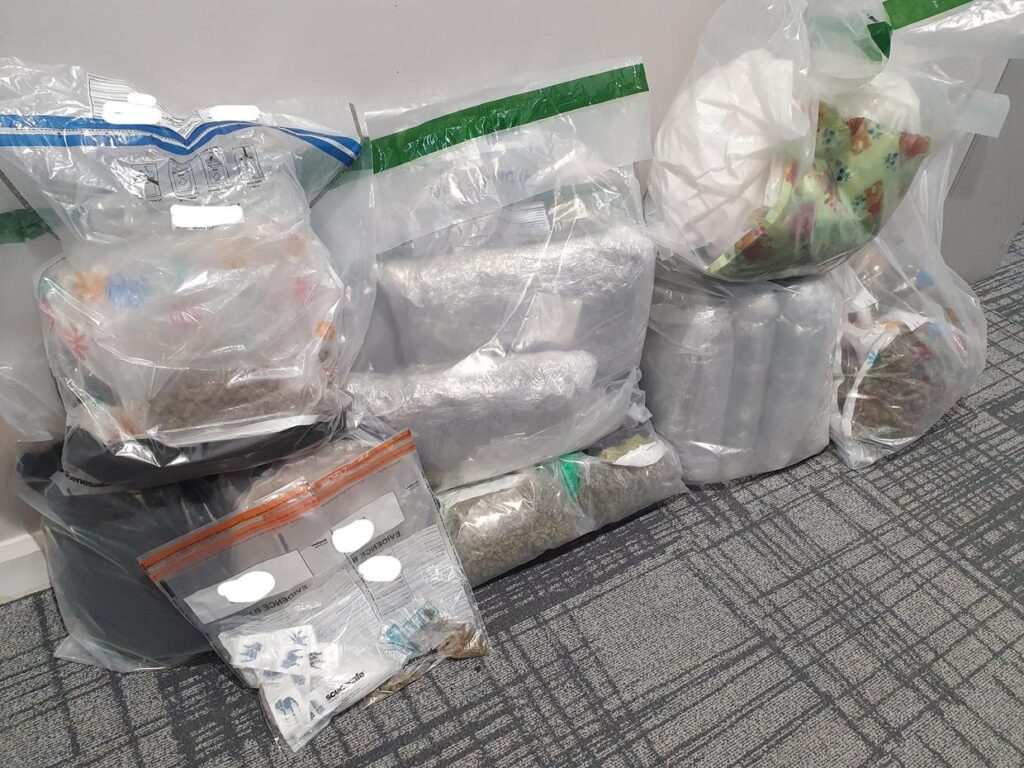 Four men have been arrested and £275,000 worth of suspected Class B drugs seized following police searches on Tuesday.
Police searched two vehicles and four houses across Belfast and Lurgan and the suspected drugs were recovered along with a quantity of cash.
The men arrested include two aged 36-years-old, one aged 40 and another aged 42.
All are being held on suspicion of a number of drug related offences and currently remain in police custody.
PSNI Detective Inspector Kelly said: "Following searches of two vehicles and four properties across the Belfast and Lurgan areas, a number of items were seized.
"These arrests and seizures represent our commitment to tackling drug criminality throughout Northern Ireland.
"A significant quantity of drugs has been removed from our streets; drugs which cause misery and pain to families and communities.
"The supply of drugs only serves to line the pockets of organised criminal gangs who prey on the vulnerable in our society."
They said anyone with information should contact police on the non-emergency 101 number.