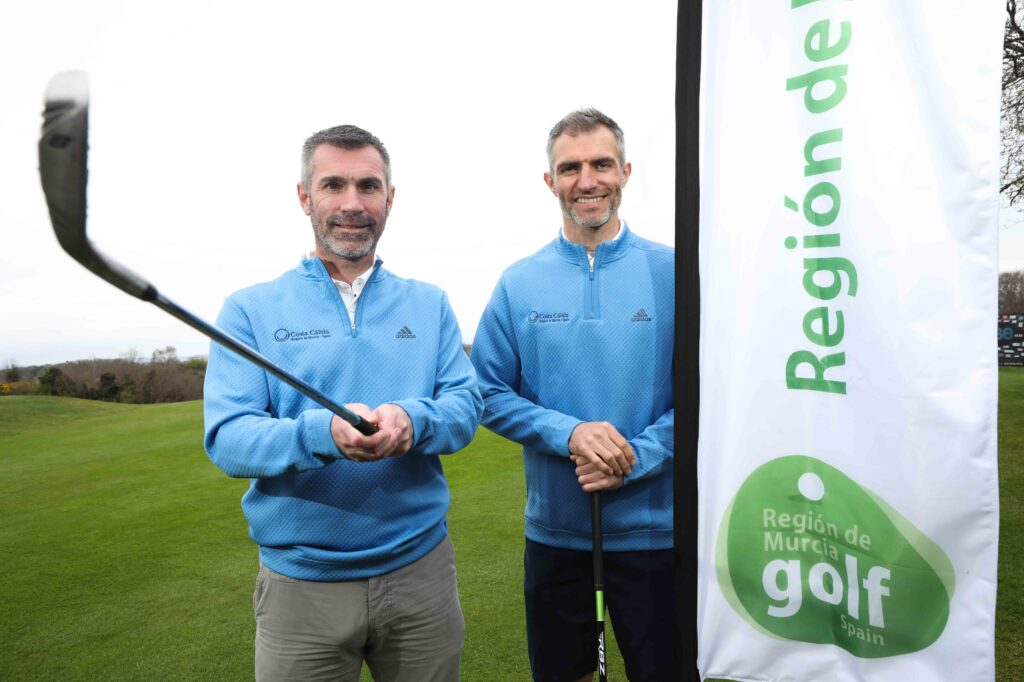 GOLFERS from all over Northern Ireland will be hoping to find some 'green energy' this summer when putting for a chance to win one of 10 trips to sunny Spain in the Region of Murcia Masters – one of the biggest amateur golf competitions ever held in Northern Ireland.
It's quite appropriate then that the inaugural 'Murcia Masters' event, which takes place at 10 golf clubs across Northern Ireland, has revealed a new sponsor in the form of Next-Gen Power, a Bangor-based provider of energy solutions powered by the sun.
There are still lots of qualifying events remaining* from now until September in this year's Region of Murcia Masters in association with Next-Gen Power – with the winners from each club flying off in November to compete against each other in the Grand Final at three of Spain's finest golf courses on the spectacular Costa Calida in the south-east of Spain, widely regarded as a 'Golfer's Paradise'.
All six counties are covered by the participating courses which include Ardglass (Co Down), Castlerock (Co Londonderry), Clandeboye (Co Down), Dunmurry (Co Antrim), Edenmore (Co Armagh), Galgorm Castle (Co Antrim), Killymoon (Co Tyrone), Lough Erne Resort (Co Fermanagh), Portadown (Co Armagh) and Whitehead (Co Antrim).
Next-Gen Power COO Graham Bailie is delighted to support the event.
"The Region of Murcia Masters is an amazing event that has really captured the imagination of golfers throughout Northern Ireland," said Graham. "Everywhere I go, I've been hearing golfers talking about the 'Race To Murcia' so, as a locally-based company, Next-Gen Power were very keen to support this fantastic tournament.
"Rising energy costs are causing all of us to rethink how we heat and power our homes and businesses, so to have this platform to help promote and educate people across Northern Ireland about the cost-saving and environmental benefits of using solar power is a 'no brainer' for us.
"Using the power of the sun, Next-Gen's solution uses Solar PV and Battery Storage as a natural, efficient and cost-saving alternative to electricity from the grid to reduce both costs AND your carbon footprint.
"So we're absolutely thrilled to be confirmed as the Region of Murcia Masters sponsor and, if we can help light the way to Spain for 10 lucky winners out there, then we'll all be very happy," he added.
The Region of Murcia Masters competition
Each club will run its own 'Order of Merit' style 'Race to Murcia' competitions – based on a series of Open qualifying events with the best cumulative scores producing 10 winners in total, each of whom will bring a friend to enjoy a feast of golf in the Winter Murcia sunshine from November 14-18.
Qualifying events have been running from June and will continue until the end of September, giving golfers the opportunity to compete in as many series at as many clubs as it suits them to enter. Details for all qualifying events are available from each host venue. All golfers must have an officially recognised handicap to enter.
It's not too late to enter with no fewer than seven of the 10 participating clubs still offering enough qualifying events for new golfers to compete in.
The prize will see the 10 regional winners and their guests enjoy a once-in-a-lifetime four-night trip to Murcia in November with flights, hotel accommodation and golf included at three of Spain's finest courses, including La Manga Club Resort, UGOLF Saurines de La Torre and La Torre GNK (DoubleTree by Hilton La Torre Golf & Spa resort) where winners will also stay during their trip. Accompanying the group will be former Northern Ireland international footballers – and event ambassadors – Aaron Hughes and Keith Gillespie, both very keen golfers who are looking forward to the Grand Final.
'Golfers Paradise'
Now established as one of Europe's premium golf destinations, the Murcia Region has 22 high-level courses in total, all within a radius of 35 kilometres and sharing 252km of spectacular coastline. Every year, more than 55,000 golfers from the UK pack their clubs and fly to the Costa Calida, where they can play golf 365 days a year, with more than 300 days and 3,000 hours of sunshine, and an average temperature of 19ºC.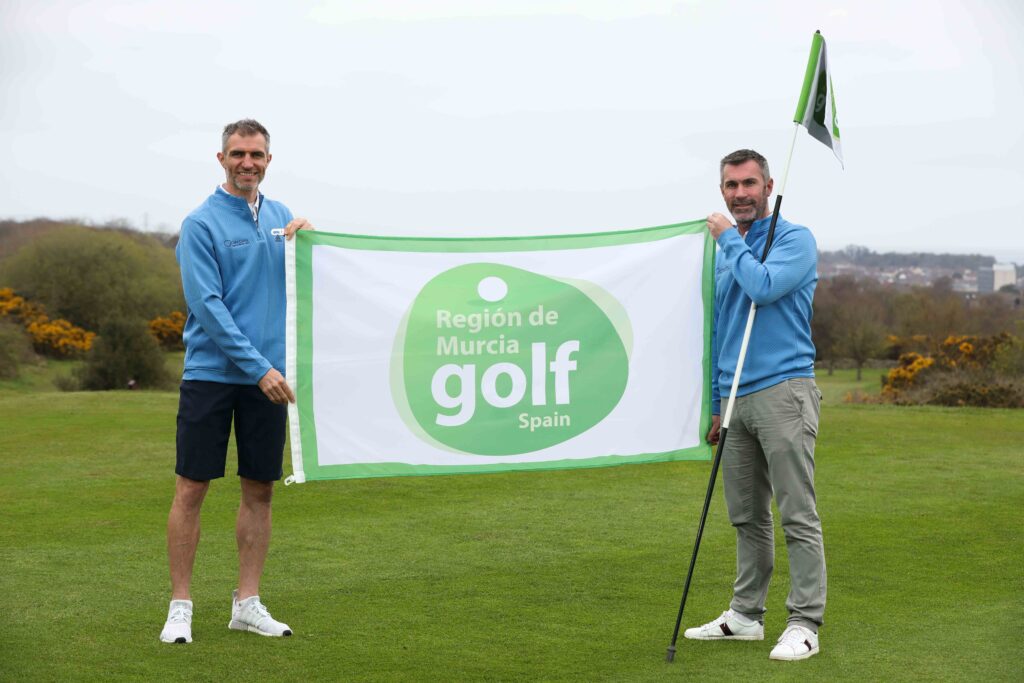 Some of the world's best players and course designers have created a 'Golfer's Paradise', including the most successful golfer of all time Jack Nicklaus who, on discovering the region, thought it the ideal location to create The Nicklaus Golf Trail – a unique circuit of six golf courses that includes the magnificent DoubleTree by Hilton La Torre Resort. Several years after winning the Spanish Open in 1975, Jack's famous rival Arnold Palmer remodelled La Manga Club's South Course – a world class facility and the most established Golf Resort in Murcia.
Other legends of the game who have helped shape golf in the Murcia region include the inspirational Seve Ballesteros (Club de Golf La Peraleja), two-time Masters champion José Maria Olazabal (Corvera Golf & Country Club) and former Captain of the PGA Dave Thomas whose design company has made a significant contribution, notably with Roda Golf & Beach Resort, Club de Golf Altorreal, Hacienda del Alamo Golf Resort and Mar Menor Golf Resort.
Next-Gen Power
Event sponsor Next-Gen Power provides green energy solutions powered by the sun to help customers save money and reduce their carbon footprint.  With 40 years' experience in solar energy, the company has helped thousands of homes, farms and businesses to reduce their energy costs, working with leading suppliers to provide accredited solutions based on outstanding quality and performance.  To find out more, call 028 9145 5666 or click on www.nextgenpower.ie for more information.
Remaining qualifying event dates:
Castlerock
July 19 / August 4 / August 16 / September 15
Player with the best 3 combined scores is the winner.
Killymoon
July 10/11, August 14/15, September 11/12
Player with the best 3 combined scores is the winner.
Edenmore
July 6 / August 3 / September 7
Player with the best 3 combined scores is the winner.
Portadown
July 7 / August 4 / September 1
Player with the best 3 combined scores is the winner.
Dunmurry
July 21 / August 25 / September 22
Player with the best 3 combined scores is the winner.
Clandeboye
July 24 / August 14 / September 4
Player with the best 3 combined scores is the winner.
Whitehead
Every Wednesday in May, June, July and August
Player with the best 6 combined scores is the winner.