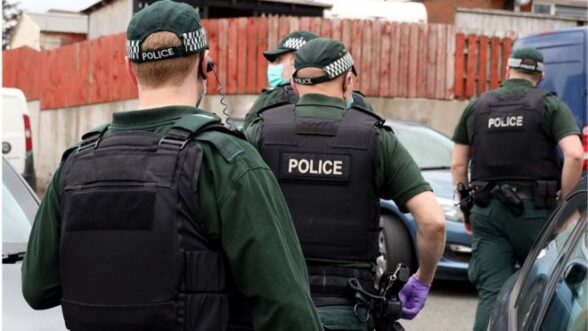 Officers from the Paramilitary Crime Task Force have today (Tuesday 10 May) arrested a man further to a notified parade in west Belfast on Sunday 17 April.

The 33-year-old was arrested under Section 41 of the Terrorism Act, and taken to the Serious Crime Suite at Musgrave Police Station in Belfast for interview. 

He will be questioned on suspicion of membership of a proscribed organisation, namely the Irish National Liberation Army, and the wearing of a uniform linked to a proscribed organisation.