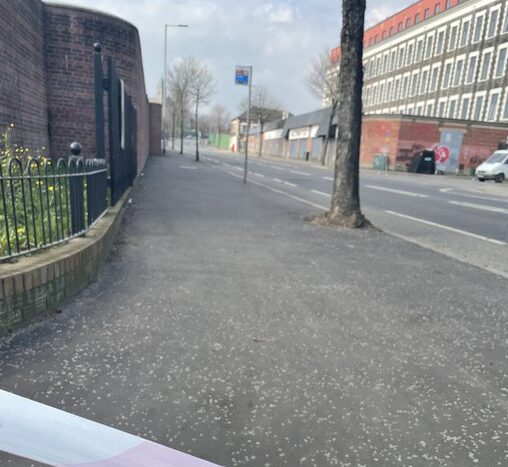 PSNI anti-terror detectives, investigating a hijacking and security alert in north Belfast on Friday 25 March, have searched a residential property in the north Belfast area this morning (13th April) and have arrested a 41-year-old man under Section 41 of the Terrorism Act.
The man is being questioned in the Serious Crime Suite of Musgrave police station in Belfast.
During the incident last month, Irish Foreign Minister Simon Coveney had to be evacuated from an event where he was giving a peace-building talk at the Houben Centre on the Crumlin Road.
A man was forced to drive his hijacked van to the venue by loyalist paramilitaries.
Police later said they believed members of the UVF were behind the hoax bomb alert.
Darren Service has already been charged over the hoax alert and was recently refused High Court bail and remains in custody at Maghaberry prison.