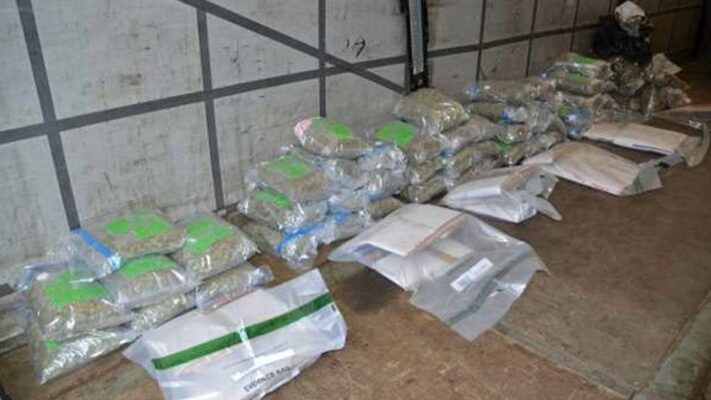 DETECRIVES have discovered an additional £1.2 million worth of drugs hidden in a lorry stopped at Belfast Harbour earlier this month.
Initially they found £1.8 million worth of cocaine and cannabis.
However, on further inspection of the vehicle, they found more drugs hidden beneath its flooring.
It is one of the PSNI's biggest ever drug seizures.
One man has been charged in connection with the discovery.
The search was part of Operation Fusion.
Detective Inspector Conor Sweeney of the PSNI's Organised Crime Unit said Operation Fusion had resulted in the seizure of about £20 million of drugs over the past 14 months.
He said police were targeting the importation of drugs through Northern Ireland's harbours and ports.
"The point of this is not to target individual users or people who are addicted to this type of substance," he said.
"It's to target the type of people who are feeding them that addiction, who are feeding on the debts that are accumulated.
"By hitting seizures like this, we are depleting the pockets of not just one organised crime gang but several at a time."