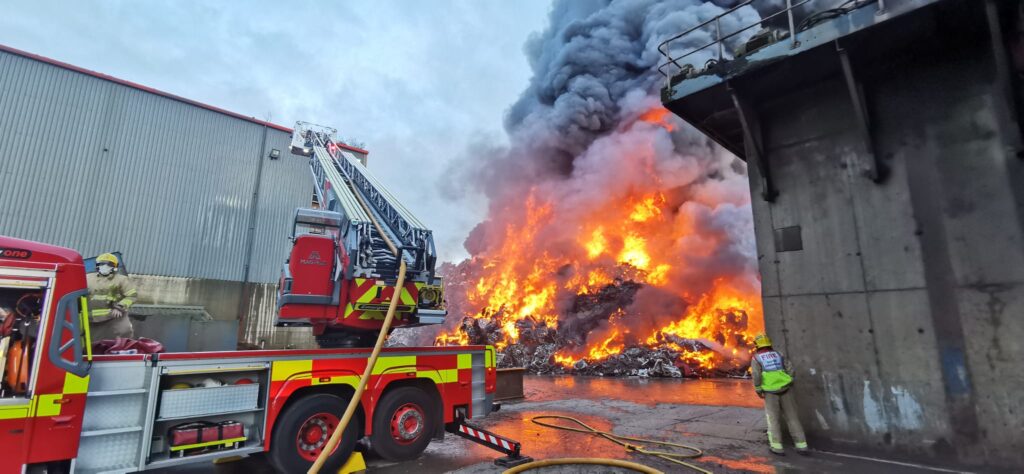 A BLAZE in the Belfast Harbour estate which burned for almost four days has now been put out.
Firefighters had been battling the inferno at the Clearway Disposal scrap metal recycling business in East Twin Road since Tuesday.
The fire is believed to have started accidentally, Northern Ireland Fire and Rescue Service (NIFRS) said.
It added that its crews had worked "tirelessly" to bring the fire under control.
In a tweet, NIFRS said today: "The incident at a scrap metal recycling centre on East Twin Road, Belfast has ended.
"Firefighters worked tirelessly to ensure that the fire was brought under control.
"The cause of the fire is being treated as accidental ignition at this time."