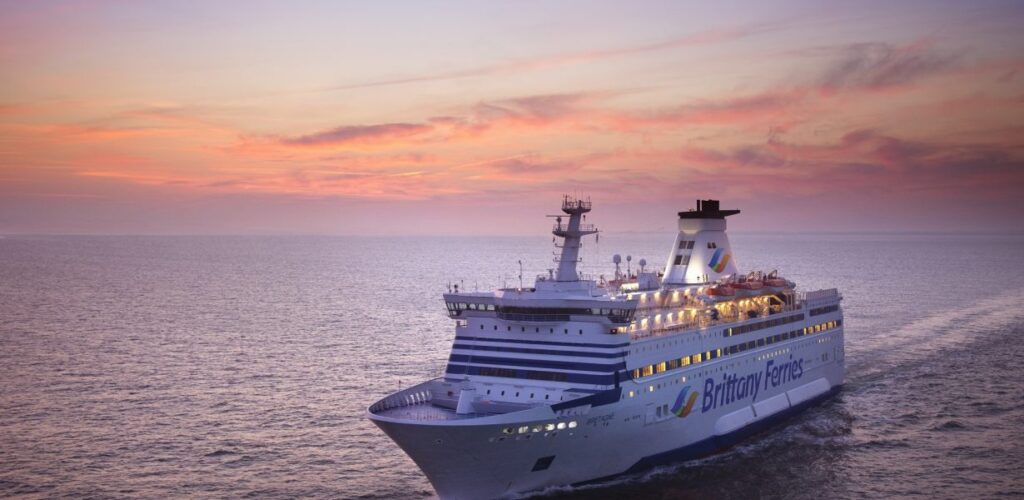 BY TIM HEDGLEY, GROUP TRAVEL EDITOR
Fully vaccinated holidaymakers returning from France no longer need to self-isolate, as of Sunday. The return of France to the amber list signals a green light for an August get-away to Brittany, Normandy or the Loire.
Brittany Ferries still has late availability on a range of sail-and-stay holidays in France and Spain. And unlike some pricey staycations, the cost for a family of four for a week away can be less than £250 per person.
Hundreds of self-catering gites and camping parcs are available in Normandy, Brittany and the Loire – just a relaxing hop across the Channel from Portsmouth or Plymouth.
They're easy and cheap to book. And of course, on a large cruise-ferry social distancing and fresh sea air come as standard, including in cabins.
"There's a hotel pricing and capacity issue in the UK at the moment, as demand is outstripping supply," said Paul Acheson, sales and marketing director Brittany Ferries.
"That means hotels are either fully booked or significantly more expensive than in previous years. Ours is a great alternative.
"Head to the south coast, sail to France and stay in locations boasting wide open spaces, golden beaches and fabulous restaurants. There's nothing to lose now that transport secretary Grant Shapps has confirmed no change to new rules for at least the next month."
These are just five examples of current sail-and-stay offers:
1. One week's family chalet camping at Sandaya – Le Ranolien, Perros Guirec, Brittany
https://www.brittany-ferries.co.uk/holidays/search/france/brittany/perros-guirec/chalet-camping/YYB007
2. One week's family chalet camping at Sandaya – Camping Le Littoral, Talmont St Hilaire
https://www.brittany-ferries.co.uk/holidays/search/france/atlantic-loire-valley/les-sables-d-olonne/chalet-camping/YYL013
3. One week's family gite holiday at Pleubian, Brittany (for under a grand)
https://www.brittany-ferries.co.uk/holidays/search/france/brittany/treguier/gites-cottages/BN6083
4. One week's family chalet camping at Camping Village La Vallee, Houlgate, Normandy
https://www.brittany-ferries.co.uk/holidays/search/france/normandy/cabourg/chalet-camping/YYN010
5. One week's family gite holiday at Portbail, Normandy
https://www.brittany-ferries.co.uk/holidays/search/france/normandy/carteret/gites-cottages/NM6053