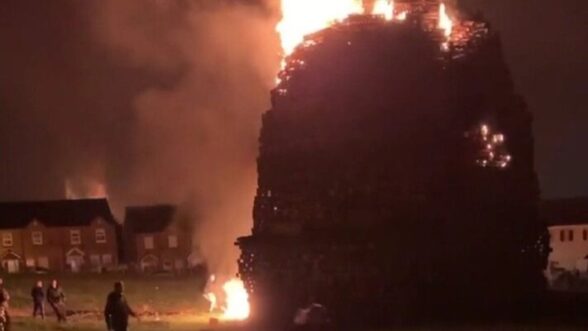 A 17-year-old boy is in a critical but stable condition after he suffered burns to his face and body at an 11th night bonfire at Silverstream Crescent in north Belfast shortly after midnight.
An investigation is continuing but foul play is not suspected.
It is thought the youth caught fire after adding accelerant to the bonfire.
Firefighters treated the teenager at the scene until the ambulance service arrived.
He was taken to Belfast's Royal Victoria Hospital where he is being treated in an intensive care unit for severe burn injuries.