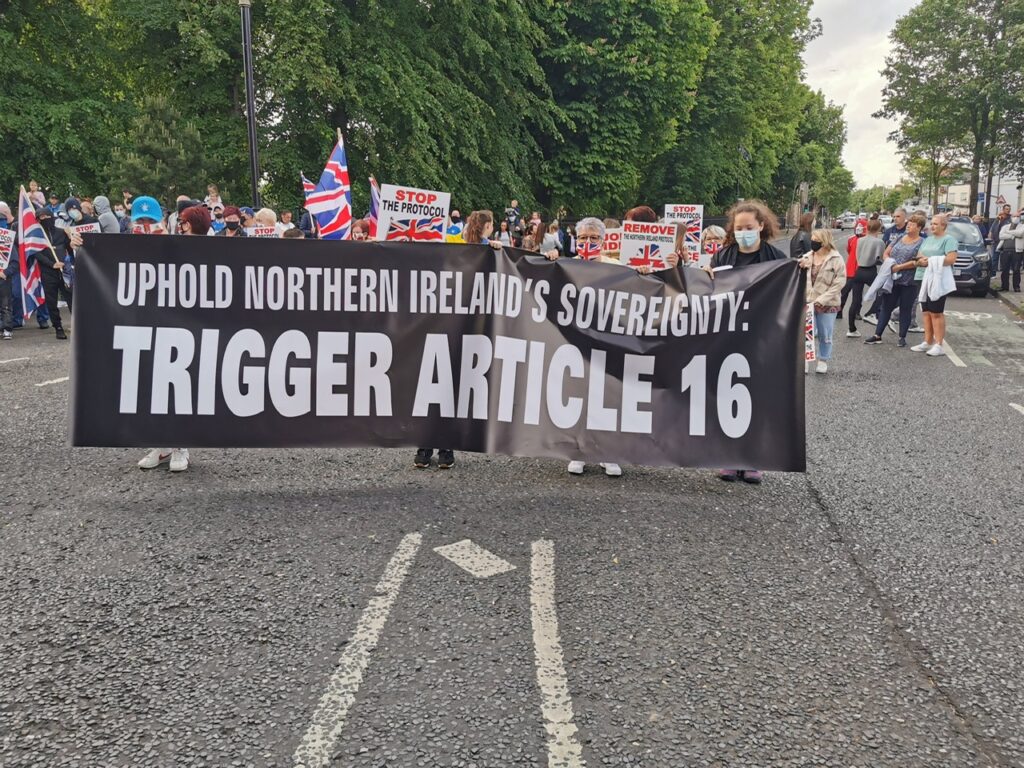 THE PSNI say it is investigating an anti-protocol parade in the Shankill area of west Belfast on Thursday evening.
Around 3,000 people took to the streets to show their opposition to the Northern Ireland Protocol.
A Sinn Fein banner calling for a united Ireland was set on fire during the protest at Woodvale Park.
PSNI Chief Inspector Darren Fox said: "Police were in attendance at a protest gathering and un-notified procession which took place in the Woodvale and Shankill area of west Belfast on Thursday evening June 10.
"We estimate that more than 3,000 people took part in the un-notified procession which moved off from Woodvale Park at around 7.10pm and it made its way through the local area, dispersing at the Shankill Leisure Centre around 8pm.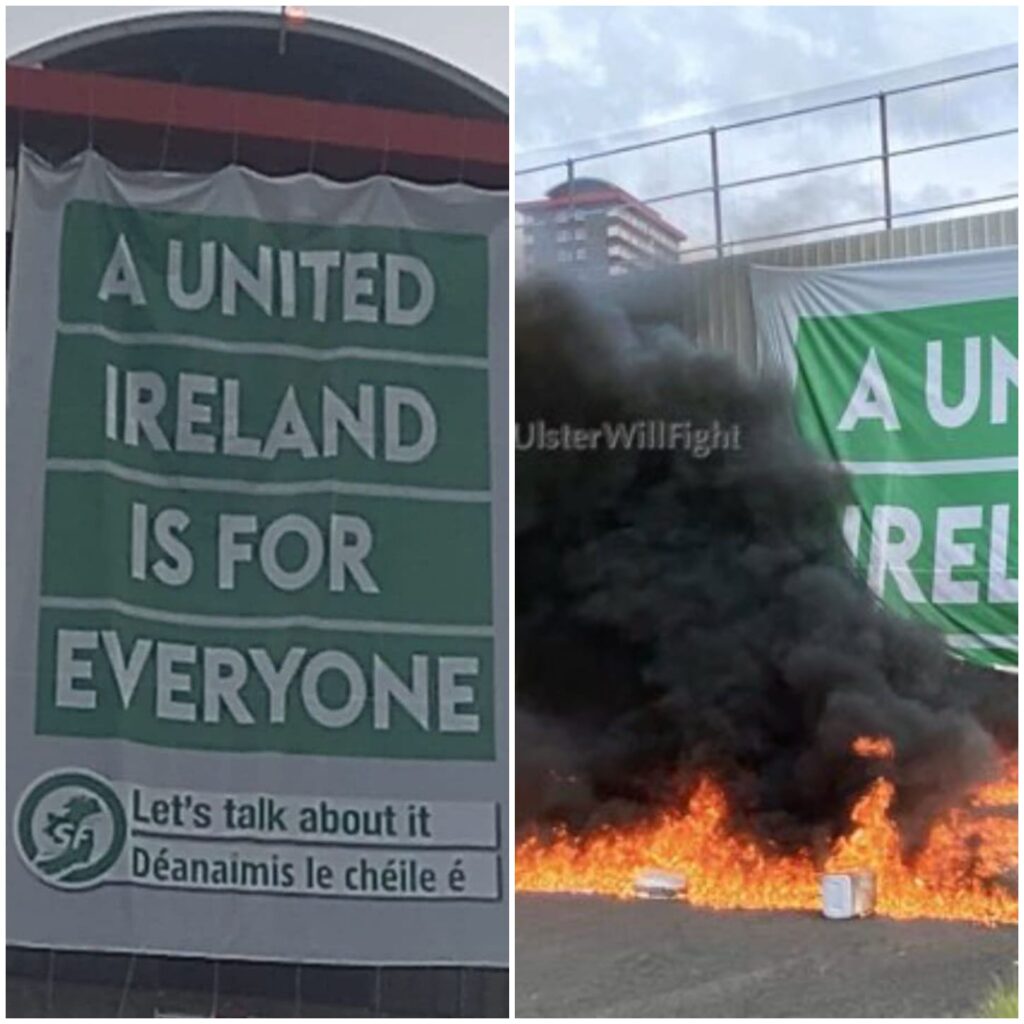 "Organisers of parades/processions are required to give formal notification of their intentions which was regrettably not provided or forthcoming.
"The numbers were also in excess of that permitted under the Public Health Regulations.
"An evidence-gathering operation was in place.
"Police issued a number of warnings.
"We will now review all the footage gathered and consider any suspected breaches of the Public Processions (NI) Act 1998 and offences in respect of the Health Protection (Coronavirus, Restrictions) Regulations NI 2021."