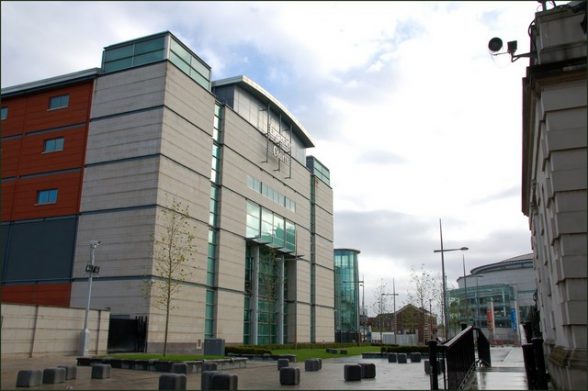 DETECTIVES have charged four people over an investigation in bogus police fraud racket in south and west Belfast.
A 28 year old man was charged with 40 counts of fraud by false representation.
Detectives investigating reports of fraud involving scammers impersonating police officers have also charged three men aged 32, 26 and 25 years old with false representation.

All four are due to appear at Belfast Magistrates' Court this morning, Monday, May 31, for a first remand hearing.
As is normal procedure, all charges will be reviewed by the Public Prosecution Service.
A 30 year old woman and a 23 year old man also arrested as part of the ongoing investigation have been released on police bail pending further enquiries.
All six were arrested on Friday and Saturday on the Ormeau Road in south Belfast and at an address in west Belfast.
The first three arrests were made in the Ormeau Road area of south Belfast late yesterday afternoon (Friday 28th May), shortly after 4pm.
Police had received a report that a  65-year-old woman was on her way to a location in the area to hand over £40,000 of cash to individuals she was duped into believing were police officers.
Following a proactive operation, officers arrested three men aged 25, 26 and 32 years old on suspicion of fraud by false representation and they all remain in custody.
A parallel police operation in the West of the city resulted in a further three arrests in Devonshire Street.
A woman aged 30 years old, and two men aged 23 and 28 years old, were arrested on suspicion of fraud by false representation.