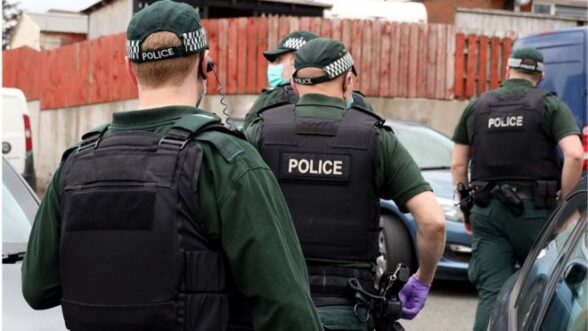 Detectives from Organised Crime Branch have charged a 42 year old man and a 61 year old woman over a cash and drugs seizure.
They have been charged with possessing class B drugs with intent to supply, conspiracy to supply class B drugs, possessing criminal property and possession of a false identity document.
Both are due to appear at Newtownards Magistrates Court on Friday, May 14.
As is normal procedure all charges are reviewed by the PPS.

The man and woman were arrested at Scotch Street in Downpatrick on Thursday, May 13 after they were found to be in possession of approximately £75,000 of suspected class B drugs and a large sum of cash.
The woman has also been charged in relation to an incident on April 12 when a package containing £30,000 cash was intercepted in Birmingham.