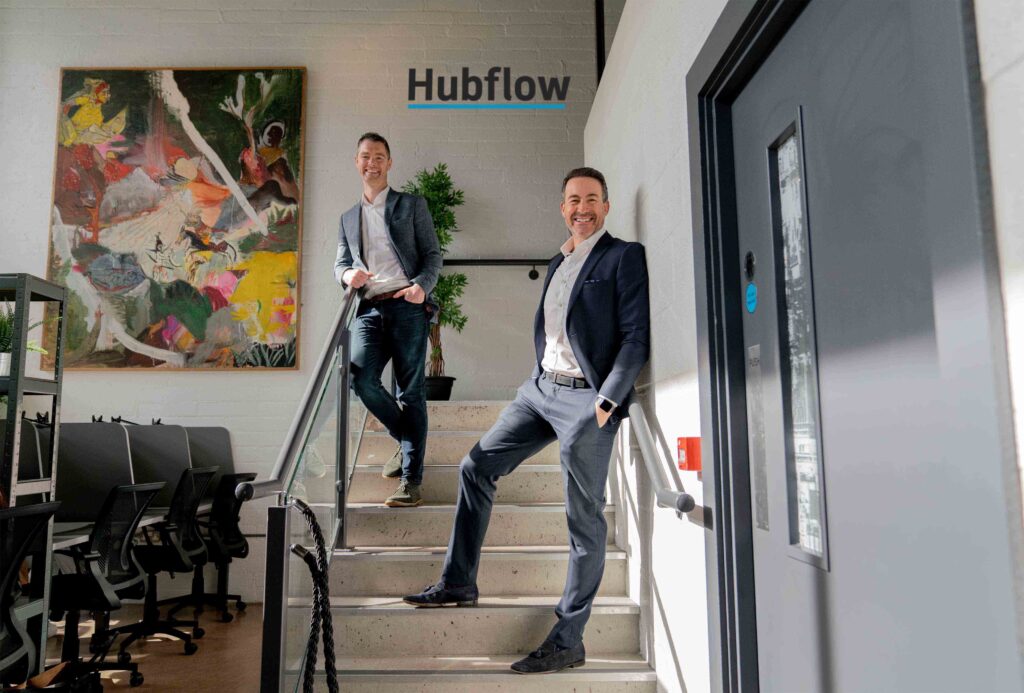 THE traditional office working model is all but dead, according to the founding members of Belfast-based Hubflow, a 'next generation' hybrid working facility designed to help businesses and individuals get back to work.
As lockdown restrictions ease, businesses in Northern Ireland and beyond are looking very closely at their office working practices, with many considering a much more flexible model to help reduce overheads and increase efficiency by enabling staff to cut their daily commute time.
Hubflow, the brainchild of IT consultant Declan Mellan and leading property developer and businessman Gary McCausland, opened its doors at the end of last year, and is expected to create at least 12 full and part time jobs over the next 12 months.
Operating currently from two premises on Belfast's Dublin Road and Adelaide Street, Hubflow offers a flexible and collaborative co-working environment to companies, freelancers and entrepreneurs – who can book anything from a single desk for one day to a dedicated full-time office suite for up to eight staff, all in comfortable modern surroundings with superfast Wi-Fi, full business support and access to key office facilities with complimentary tea, coffee and filtered water.
Fully equipped meeting rooms are also available, as well as virtual office solutions which include a registered business address, call handling and messaging, mail collection and forwarding services.
Hubflow has experienced a high demand for its services since its launch, with Managing Director Declan Mellan claiming that 'hybrid working' is the future for the modern-day business.
"The Covid-19 pandemic has resulted in one of the greatest shifts in history in terms of how we go about work," said Mellan, "and the traditional working model has been thrown out of the window for businesses, not just in Northern Ireland but throughout the world.
"Organisations are now considering their options in terms of how, when – and even if – staff return to the office. Every day we read about major companies shutting their offices or reducing office space to adopt a new method of hybrid working, which will typically include a combination of working from a central office, from home, and, increasingly, from a remote office facility – which is where Hubflow comes in.
"The concept of working from home (WFH) is not a new one – it's been around for decades –  and our idea for Hubflow was spawned long before anyone had ever heard of Covid. 
"We simply wanted to create an inspiring and collaborative working environment that gave entrepreneurs, freelancers and SME's access to business grade facilities without the overheads generally associated with running a permanent office.
"What Covid has done though is catapult the WFH model five or ten years into the future, which has seen demand for our services grow way beyond our initial hopes and targets," he added.
Hubflow  was due to open its doors to business in May 2020 but the launch was put back as a result of Covid-19, giving the company time to adapt and put in place policies and procedures to enable it to operate a professional and covid-safe working environment. 
These measures include a socially distanced desk policy, the installation of hand sanitisers and air purification systems, temperature checks at the door, and regular deep cleaning with fogging to ensure the facility is fully sanitised.
Although still in its early stages, Hubflow already has over 50 businesses making good use of the flexible working options on offer, which include single desks, office suites, coworking spaces, meeting rooms, and 'virtual offices' with a dedicated phone number, call handling and postal address.
Prices start from as little as £5.50 per day, based on Hubflow's 'Flexible Desk' package* which includes a fully equipped workspace with full business support, access to office facilities, superfast Wi-Fi and complimentary refreshments.
Dedicated full-time desks start from £150 per month with private office suites for up to 8 people starting from £195 per workstation – including Hubflow's full business support package.
One of the most popular packages is 'Hubflow Lite' which offers people working from home a desk for two days per week, with full benefits and business support, for just £75 per month.
Hubflow members are also entitled to 20% discounts on all meeting room hire and at the on-site Koffee Hub where workers can enjoy barista-prepared specialist coffees from around the world.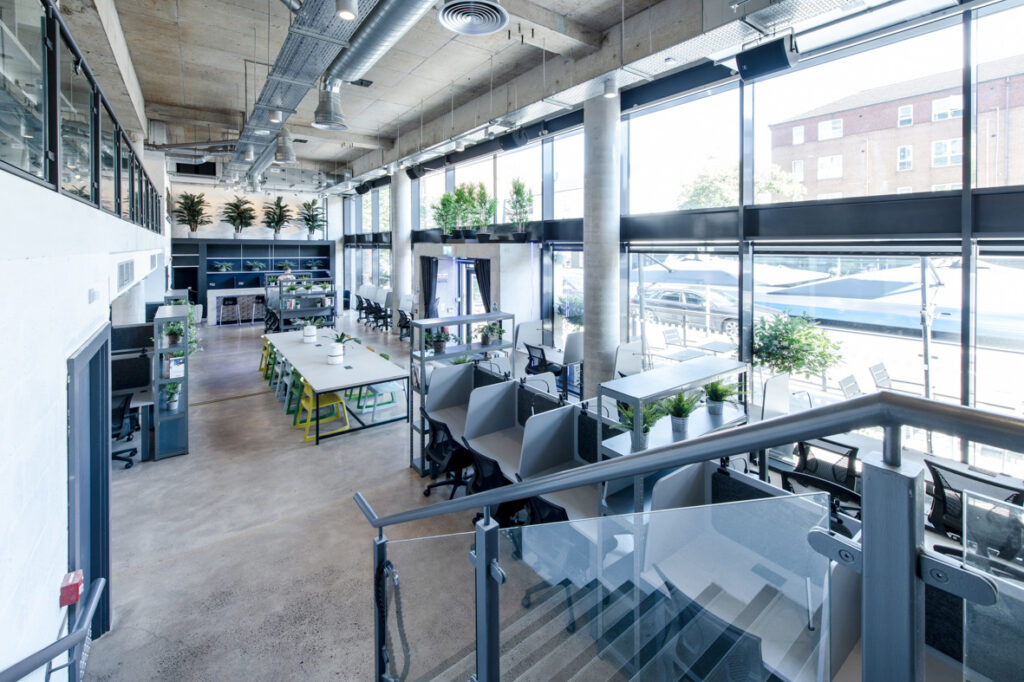 MD Declan Mellan claims that Hubflow is not purely about reducing costs but also creating a new way of life for workers with community at its core and collaboration encouraged amongst members.
"Whilst Hubflow offers companies real contract flexibility and amazing value for money, our vision goes way beyond a cost-reducing exercise for companies," said Declan. 
"Hubflow allows members to really revolutionise their workspace, giving them flexibility and choice about when and how to maximise their time and focus on driving their businesses forward.
"Community is part of our DNA and we have worked hard, in tandem with award-winning designers, to foster and create a dynamic and inspirational environment that encourages a community spirit of networking and collaboration which has already resulted in members working together on some very exciting projects.
"And it's not just about big business either," continued Declan.  "There are lots of people who work from coffee shops with their laptops. Now they have a really cool place to work and meet people, with free and unlimited tea or coffee, superfast Wi-Fi and access to Hubflow's office facilities… from as little as £6 per day. To use the technical term, it's a no brainer!"
"As a business, we are at a very exciting and pivotal moment with the economy beginning to open up again, which we have seen through increased demand across all our membership options."
Hubflow CEO Gary McCausland said that plans are already under way for expansion into other territories across the UK and Ireland and that the company is hoping to confirm new hubs in London and Dublin in the not-too-distant future.
"Covid-19 may have prevented us launching when we had originally planned but we're off to a flying start with two Belfast locations providing flexible and permanent desks, private office suites, fully equipped meeting rooms and virtual office solutions with over 50 businesses now using Hubflow on a day-to-day basis," explained Gary.
"However, this is just the start of a long and exciting journey for the Hubflow brand.  We have big plans to roll out dozens of Hubflow facilities in key strategic locations across England, Scotland, Wales and the island of Ireland.  We hope to be in a position to announce our first London and Dublin hubs later this year.
"The future of how people work and how offices are used really has changed forever and we want Hubflow to be leading the way at the forefront of this new workplace revolution," he added.
For more information on Hubflow, or to book a free 'no obligation' tour of its facilities, with complimentary barista coffee from Koffee Hub, interested parties can go to www.hubflow.co.uk, call 033 0088 7358 or send an email enquiry to info@hubflow.co.uk.