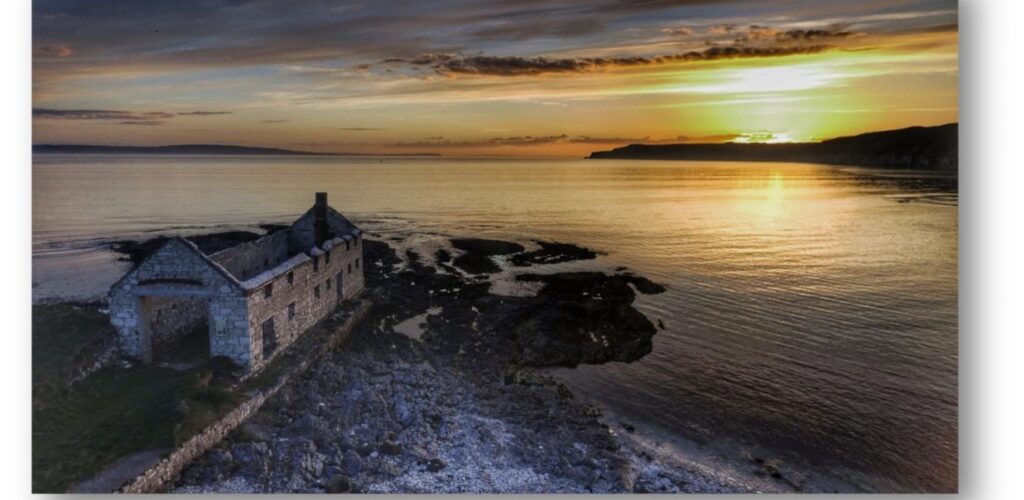 BY TIM HEDGLEY, GROUP TRAVEL EDITOR
I'm a caravanner and I love the outdoors too.
So to bring the two together, I do a bit of wild caravanning.
For me, the two essential pieces of equipment are my flexible 100W solar panel and my flogas lite container.
The ultra-light container of the gas bottle and the ability to see how much gas I have left is invaluable
So if you want to get off-grid check out a few of these lovely locations.
When lockdowns were introduced in late March 2020, UK citizens began to reminisce of a time when they could visit the idyllic beaches and forests that sit only miles from their doorstep.
When restrictions began to ease, the population flocked in their masses to these beauty spots – somewhat taking away from the appeal! While we're trying to escape the rat race of modern life, one thing many of us look for is peace, quiet, and tranquillity.
That got us thinking, where are the most remote locations in the UK?
It should come as no surprise that people searching for staycations and rural holidays has boomed! From Google Search Data, we have found searches for the term 'local holidays' is up 88% YoY and 'staycations' is up 647% YoY.
Here, with off-grid gas suppliers Flogas, we delve into areas across the lengths and breadths of Britain that are oh so close to not having a person in sight…
Rathlin Island, Northern Ireland (Covid Free)
Population: 150*
Located off the north coast of Northern Ireland, Rathlin Island covers approximately 1300 hectares. In order to reach the Island, visitors must travel from the nearby town of Ballycastle, which provides two ferries, one for foot passengers, and one for small vehicles. Interestingly Rathlin is only 15 miles from Scotland and the infamous Mull of Kintyre, but has to be accessed from BallyCastle in Northern Ireland for the ferry connection. When you visit, you'll certainly not be left wanting more, with a multitude of things to do, including Puffin watching, the Boat House Centre, and the Breakwater Studio Art Gallery.
The island has been inhabited as far back as the bronze ages as archaeological findings would suggest, so plenty for the history buffs too! Thanks to the residents and staff of the only link to the mainland, (The Rathlin Ferry) the Island has remained COVID Free. There is a wealth of information on the Rathlin Ferry website with links to all you need to know about Rathlin.The Manor House Guest House
Coolnagrock B&B
Rathlin Island Hostel
Rathlin Camping Pods
Cosy Cottage Self Catering
Druim Apartments Self Catering
Calf of Man, Isle of Man
Population: 2*
At the most southerly point on the Isle of Man you'll find the rather impressive Calf of Man – its makeup is only one and a half miles long and one mile wide. It's surprising just how much can be packed into this 600-acre rocky outcrop though, which is currently owned by the Manx National Heritage.
The Calf of Man plays host to many species of birds – both seabird colonies and migrating birds – as well as a significant population of rabbits. Fans of nature will also be happy to hear that the island is primarily a destination filled with flat heathland and coastal grassland, while ancient burial grounds will appeal to those seeking history.
Fair Isle, Shetland, Scotland
Population: 55*
Very few places in the UK offer such an array of wildlife as Fair Isle – keep your eyes peeled for black guillemots, fulmars, puffins, razorbills, seals, whales, dolphins, and much, much more! At just three miles long and one and half a mile wide, Fair Isle is a part of Scotland that is renowned for its wonderful community spirit and cultural heritage.
The island, which has been owned by the National Trust since 1954, sits between Orkney and Shetland and most of its population live in the south.
You might think that thanks to Fair Isle being so small there would be very little to do – you'd be wrong. Fair Isle Bird Observatory is world famous for its scientific research around bird migration and seabird breeding colonies, while the George Waterston Memorial Centre and Museum is the place to go to find a huge collection of artefacts which offer a glimpse into the location's interesting past. There's even a golf course – arguably the most remote one across all of Britain.
Bardsey Island, North Wales
Population: 4*
Why not pay a visit to the burial site of King Arthur – or, so legend would have it anyway! Across from Wales' rugged Lleyn Peninsula, Bardsey Island – or Ynys Enlli in Welsh has been an important pilgrimage site as far back as Medieval times.
Nature lovers will be in their element on Bardsey Island, being able to enjoy daily views of migratory birds, dolphins, porpoises, rare butterflies and what is claimed to be the oldest apple tree in the world. More info Click Here
Foula, Shetland, Scotland
Population: 38*
It should come as no surprise that the northernmost parts of Scotland should feature on our list more than once. Foula, meaning 'bird island', sits 20 miles to the west of Wells in the Shetland Islands and lives up to its name by being host to one of the largest colonies of Great Skuas – or bonxies – across Britain.
When in Foula, you'll find the huge 1,200-foot-high Da Kame. These cliffs rise so high from the sea that on a clear day views can be enjoyed from their tip all the way across to neighbouring locations like Unst and Fair Isle. A perfect addition to your Instagram collection! Further info available here.
The Holy Island Of Lindisfarne, Northumberland
Population: 180*
You wouldn't be wrong in thinking that The Holy Island of Lindisfarne has associations with religion – it is the birthplace of England's Christian Heritage!
Thanks to its location and the fact it is so isolated, twice a day the island is cut off from the mainland when its paved causeway becomes submerged during times of high tide. It's near to the town of Berwick-upon-Tweed.
Not to worry, however! Even if you do get stuck, when the tide goes out, there's plenty to do. What we can only describe as a completely unspoiled land awaits you – explore the beauties of the Lindisfarne Priory, once the home of St Oswald. If you aren't interested in exploring the place the Lindisfarne Gospels were established, perhaps the Castle will be more up your street. It really is an architectural masterpiece – it now serves as a campsite! Click Here for more info
Lundy Island, Devon
Population: 28*
Fun fact: in 2017, Lundy Island became England's very first Marine Conservation Zone.
Only 12 miles off the northern coast of Devon, Lundy Island is a small wind-swept destination owned by the National Trust.
A peaceful retreat, Lundy is free from traffic – making it the perfect destination for someone who's looking to get away from the stress of the dreaded rush hour. There's a single shop, a single pub, and a plethora of wildlife to spot – a variety of seabirds, grey seals, dolphins and even a basking shark or two can be viewed on or from the island if you're lucky. click for more information