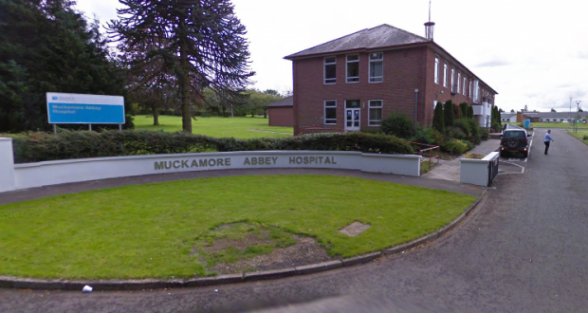 A 52-year-old woman has been arrested by police investigating allegations of ill-treatment of patients at Muckamore Abbey hospital in County Antrim.
She is the 16th person to be arrested in the investigation, which began in 2017.
She was detained in the Antrim area on Tuesday morning by detectives from the PSNI's Public Protection Branch.
Earlier in April, it was announced that seven people would be prosecuted for a range of offences.
These included alleged ill-treatment and wilful neglect in connection with the allegations of abuse at Muckamore.
The Public Prosecution Service (PPS) said another eight people had been reported to them in a second investigation file, which remains under consideration.
The hospital on the outskirts of Antrim is run by the Belfast Health Trust.
It provides facilities for adults with special needs and learning disabilities.