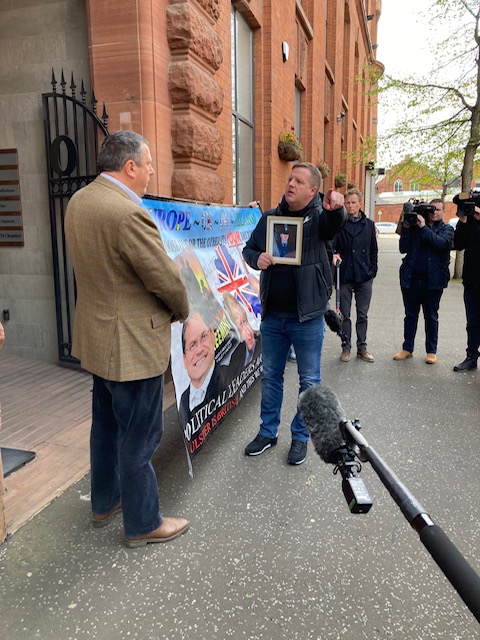 THE brother of a UVF murder victim has disrupted a two-man loyalist protest in Belfast against the Irish Sea border.
Gareth McCord, whose brother Raymond was beaten to death in 1997 with a breeze block, told representatives of the Loyalist Communities Council (LCC) they had no support in society.
The LCC represents paramilitary groups including the UDA and the UVF.
Mr McCord shouted down LCC representatives outside the offices of Irish government officials.
The protest was brief and was described as symbolic.
LCC chairman David Campbell, accompanied by the former Unionist MLA David McNarry, held up a banner denouncing the Brexit protocol.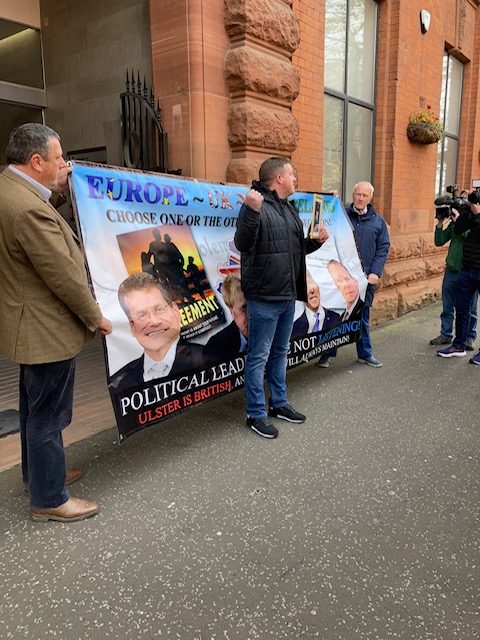 Other loyalist protest action is expected later, including a number of band parades in north Down.
The LCC has called for protests against the Brexit deal to be peaceful.
Mr McNarry said: "I don't think anybody is asking anybody to block roads.
"Our message is this is all about a peaceful, legitimate, lawful protest.
"So let's make it lawful and that is what it will be."