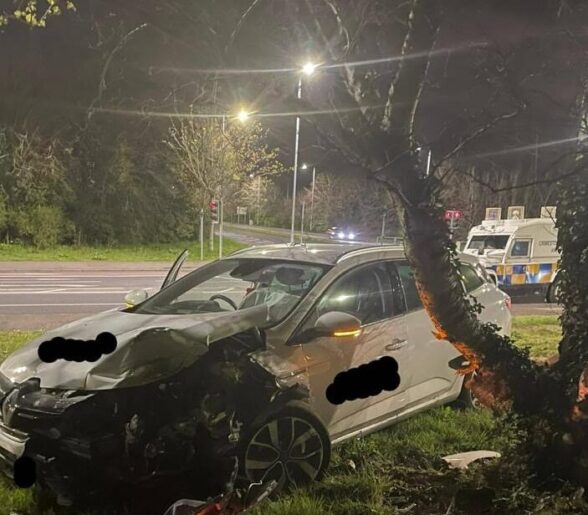 A MAN is in custody after he crashed a stolen car into a tree following a pursuit by police.
The PSNI say: "At about 11.15pm last night, officers from the Auto Crime Team observed this vehicle travelling at high speed along the M1 Motorway.
"They signalled for the vehicle to stop but a pursuit commenced as the vehicle exited the motorway towards Blacks Road.
"Other officers from the team carried out a successful sting of the vehicle and it was subsequently abandoned on Kingsway where it collided with trees and the driver made off on foot.
"Assisted by the Local Policing Team from Woodbourne, the area where the driver made off into was quickly contained and the driver was detained a short time later.
"He was subsequently arrested on suspicion of two counts of aggravated vehicle taking, failing to stop for Police and other motoring offences.
"He will be interviewed in due course about his involvement in this."