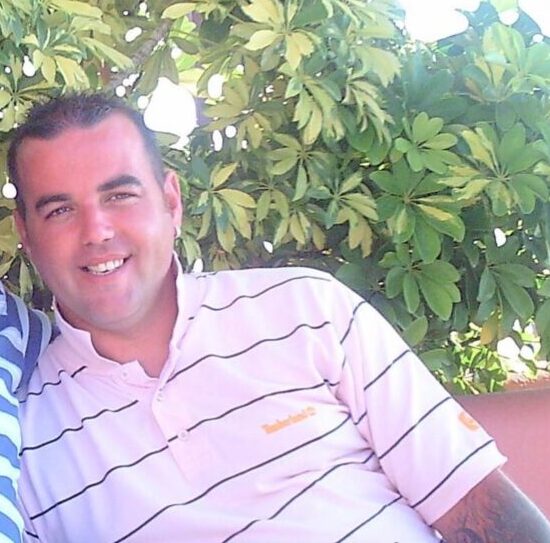 THIS is the man described in court today as the commander of South East Antrim UDA.
Clifford 'Trigger' Irons is one of four men charged with conspiring to supply cocaine.
He and three associates were arrested earlier this week during a co-ordinated PSNI, Paramilitary Crime Task Force and National Crime Agency operation in the area against the SEUDA.
The arrests were part of a crackdown on leading figures within SEUDA.
The men, with addresses in Greenisland, are charged with conspiring with each other and others to supply cocaine.
The offences are alleged to have taken place on dates between October and November last year.
Facing Belfast Magistrates' Court for a first remand hearing on Thursday were 43-year-old Irons, of Shannagh Avenue, Glenn Burns, 38, from Moyard Gardens, Christopher Weir, 38, of Rossmore Green and Daniel Vance, 33, from Glenkeen Drive.
The court was told that the evidence relates to audio recordings from a car and follow-up police searches during which cocaine was found in a number of cars and in a hedge.
A prosecutor said almost a kilo of cocaine was found in the hedge.
He also said there was "a whole network of other people involved" in trying to destroy evidence when the police were observed carrying out searches in the area at the time.
The prosecutor told the court that Mr Irons is assessed to be "the commander of the South East Antrim UDA".
He said Mr Burns was considered a "senior figure" in the organisation and Mr Weir and Mr Vance were "important figures" in the gang.
The crown lawyer said a series of investigations were continuing and there was concern these investigations "would be frustrated" if the defendants were released on bail.
He said the prosecution was opposed to bail and believed there would be a risk of reoffending.
A barrister for Mr Burns said his client had not been charged with membership of any organisation, despite how the case had been outlined by the prosecution.
He said the prosecution was "throwing out accusations about criminal organisations without any charges to that effect".
A defence lawyer for Mr Irons said the crown case was outlined with "sensational headlines" suggesting that his client was a "principal in an organised crime group".
He said there was no evidence that he was before the court because of alleged involvement in a paramilitary group.
He also said there was no forensic evidence linking him to the charges before the court and there was "weak circumstantial evidence".
A barrister for Mr Weir said his client, who is a self-employed painter and decorator, was a good case for bail "notwithstanding a lot of white noise surrounding this case".
Responding to bail applications for Mr Irons, Mr Burns and Mr Weir, the judge said there was no doubt, according to the prosecution, that there was a criminal gang acting together.
He said there was "very significant" amounts of cocaine found and it was clearly a very significant gang "operating in clever ways" to protect supplies and operations.
The judge said he was not happy that there was no risk of interference in ongoing investigations and he refused bail to all three men
The court was told that Mr Vance, whose case was heard before the other three, made a number of "significant statements" during police interviews.
The court was told that he was in receipt of benefits and he would make a bail application next week.
All four men were remanded in custody.
Last November, Tanya Irons, the 38-year-old wife of 'Trigger' Irons, received a suspended sentence after she lied to claim £32,000 in tax credit payments.
She falsely claimed she was a single parent when in fact she was living with her husband at her Castlemara Drive home in Carrickfergus.
In February 2019. the National Crime Agency seized their Castlemara Drive home.
The organisation obtained a recovery order for the property under the Proceeds of Crime Act following a paramilitary crime taskforce (PCTF) probe.
The NCA alleged the house was "acquired using the proceeds of mortgage fraud, tax evasion and money laundering, before being placed into his wife's name".