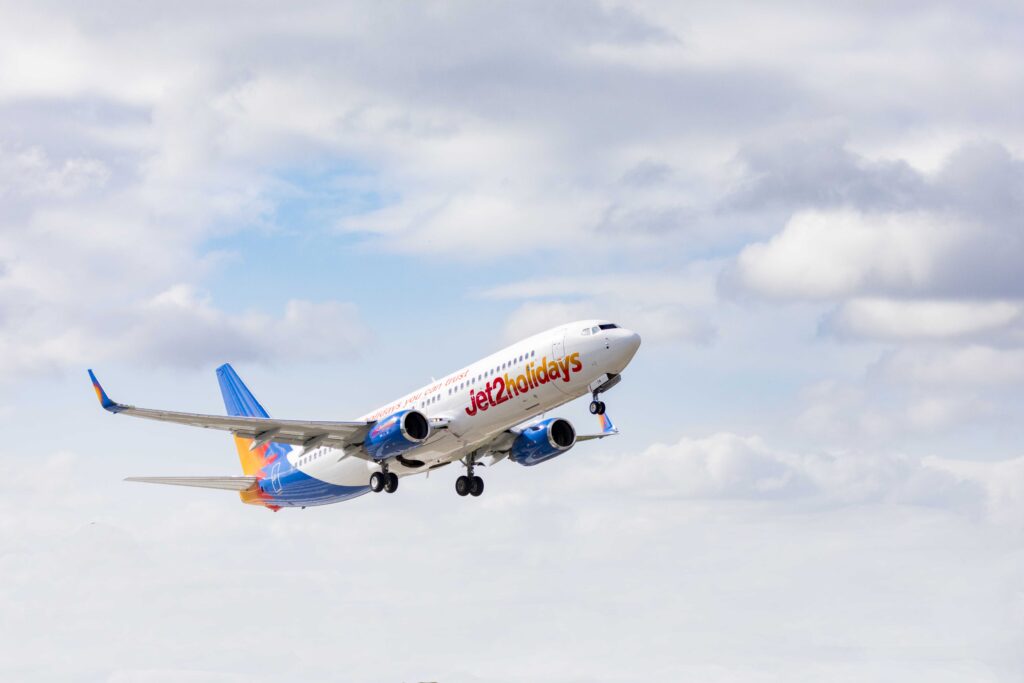 Jet2.com and Jet2holidays have today revealed results of customer polling, which shows an increase in confidence across all age groups when it comes to booking and travelling on holidays this summer and beyond.
Jet2holidays, the UK's leading tour operator to destinations across the Mediterranean and Canary Islands, together with leisure airline, Jet2.comconducts polling with hundreds of UK adults every week on a range of topics, including consumer confidence.
Data from the latest survey shows that confidence has risen to its highest level in 2021, with over half (52%) of respondents saying that they feel confident when it comes to travelling compared to just over one in four (28%) who do not.
This is not only the highest percentage of adults saying that they feel confident this year, but also marks the lowest percentage of people saying they do not feel confident.
The figure has been driven by notable increases in confidence amongst adults aged 35-54 and 55+.
Both of these age groups have increased more than ten percentage points in recent weeks, whereas the 16-34 age group has remained steadily confident throughout.
This increasing confidence comes on the back of a number of developments in recent weeks, including the UK government's ambition to reopen travel, the successful vaccine rollout in the UK, and positive announcements by a number of Tourism Ministers in overseas destinations saying that they will welcome UK holidaymakers this summer.
On the back of such announcements in Spain, Cyprus, Greece, Portugal and Turkey, Jet2.com and Jet2holidays have seen immediate and dramatic increases when it comes to bookings and searches. Bookings to these destinations jumped by as much as 200% in the following days, showing the desire and confidence that people have when it comes to getting away and enjoying a well-deserved holiday this summer.
In response, Jet2.com and Jet2holidays has increased capacity to a host of destinations for this summer including the Canary Islands, Mainland Spain, Portugal, Turkey, Greece and Cyprus.
Furthermore, when asked about their travel plans, over half of respondents (58%) said they are eager to get away as soon as possible – a steep rise from the turn of the year. In addition, 81% said they need something to look forward to.
Commenting on the data Steve Heapy, CEO of Jet2.com and Jet2holidays said: "Understandably, customer confidence has risen and fallen significantly over the past year, however we are hugely encouraged by the rising levels of confidence of the past few weeks.
"This consistent and continued sense of positivity is translating into the demand that we are seeing, which tells us that our customers aren't just dreaming of getting away to the sunshine this summer, they are getting their much-needed holidays booked in."
For further information and to book visit www.jet2.com or www.jet2holidays.com
Independent travel agents can visit: trade.jet2holidays.com