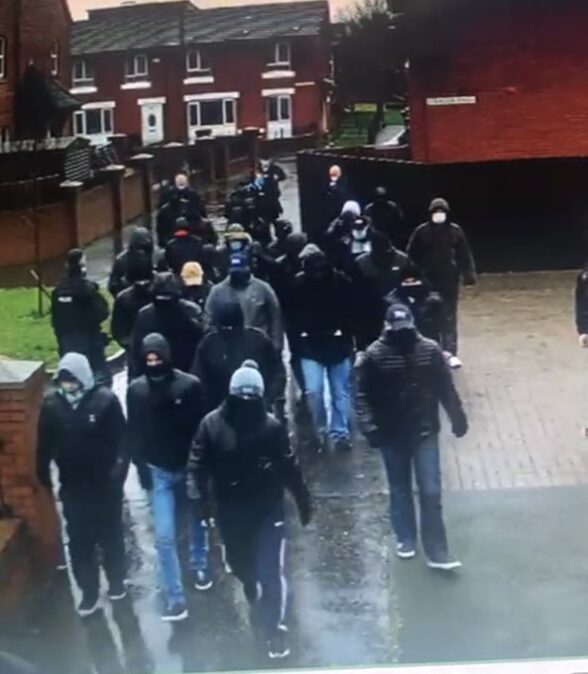 THREE men are to face a court today on charges linked to a UVF show of strength earlier this month.
They were arrested earlier this week under the Terrorism Act/
The men aged 34, 56 and 58 years old have been charged with unlawful assembly and affray.
All three men are due to appear at Belfast Magistrates Court on Friday 19th February for a first remand hearing.
As is normal procedure, all charges will be reviewed by the Public Prosecution Service.
The charges are in relation to an incident involving a significant gathering of men in the Pitt Park area of East Belfast on Tuesday, February 2.
One of them charged is Stephen 'Mackers' Matthews, the head of east Belfast UVF.