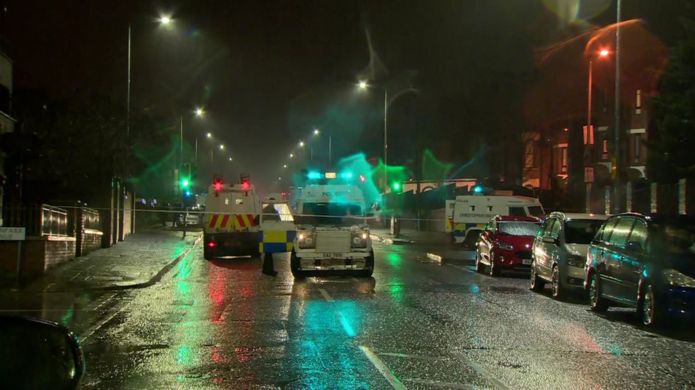 DETECTIVES investigating the murder of leading dissident republican Danny McClean in North Belfast on Tuesday, February 2, have arrested two men aged 46 and 39.

Both men have been taken to Musgrave PSNI Station for questioning.
Belfast Daily was the first to reveal that the 54-year-old from Lagmore Gardens in West Belfast was shot up to five time as he sat in his car outside a pub on the Cliftonville Road around 8 pm.
One line of police inquiry is focusing on a possible internal row inside dissident republican group Oglaigh na hEireann (ONH) over a drugs row.
McClean was a well known senior figure of ONH.
We were also first to reveal that In January 2019, McClean received a one-year sentence over the assault on an alleged drug dealer in a house secretly bugged by MI5.
And we also revealed that three months later, he was arrested and charged after police stopped a car in Dunmurry and found him to be in possession of a gun.
He was also charged with membership of a proscribed organisation, ONH, and possession of documents likely to be of use to terrorists.
McClean was initially remanded in custody but was subsequently granted bail.