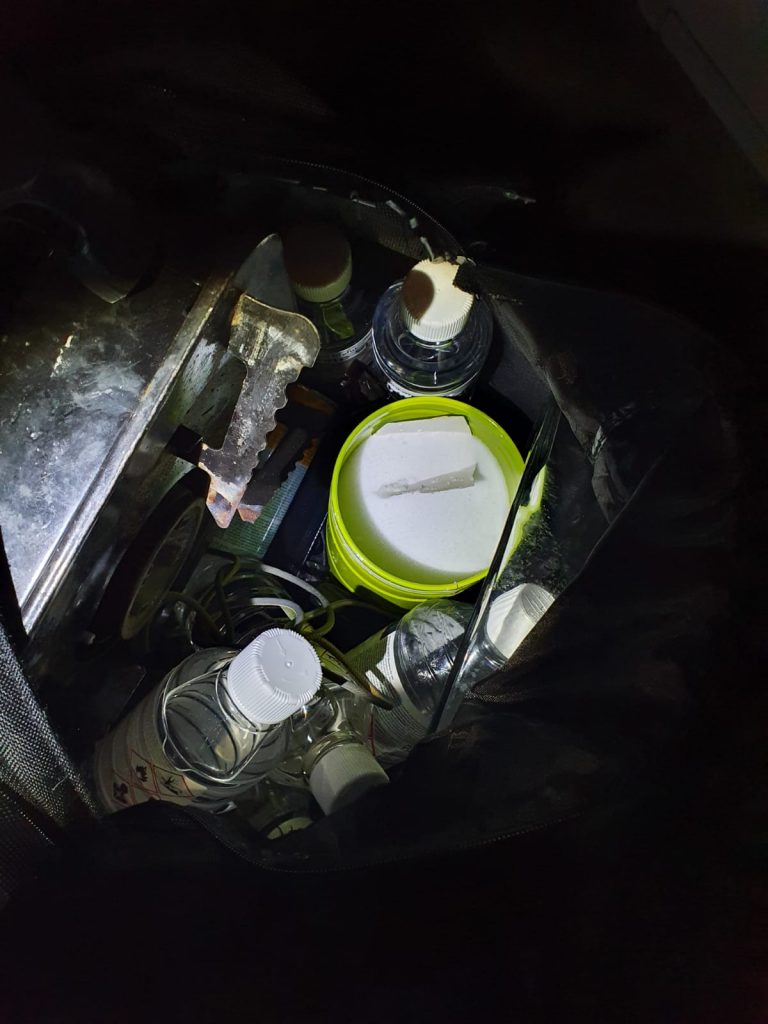 FOUR people have been arrested on suspicion of a number of offences and a suspected illicit drug making facility has been uncovered following a number of searches in Belfast and Newtownabbey.
Inspector Murphy explained, "Just before 4pm on Tuesday afternoon, officers from the Belfast District Support Team observed a male acting suspiciously in the Graymount Park area of Newtownabbey. The 43 year old male was subsequently arrested regarding outstanding bench warrants.
"As officers carried out further enquiries, they located and arrested a 45 year old male in the Castlereagh Street area of Belfast on suspicion of a number of drugs offences, after uncovering a quantity of suspected drugs and drugs paraphernalia.
"During the follow-up search of a residential property in the Graymount Park area of Newtownabbey a suspected drug manufacturing facility was discovered. A number of items, including suspected Class A drugs together with quantities of various chemicals and other drugs paraphernalia have been taken away for further forensic examination. A 34 year old woman was arrested on suspicion of a number of drugs offences.
"As officers left the area, they observed a vehicle with a number of males acting suspiciously parked on the Shore Road. A 23 year old male was then arrested on suspicion of a number of offences.
"Each of the people arrested are helping with ongoing enquiries. These arrests and seizures demonstrate our determination to tackle the scourge of drugs in our communities.
"Drugs cause significant harm. Not only do they pose a risk to the lives of people who take them, but also to their families who deal with the distressing fall out associated with drugs, including debt and intimidation.
"People who bring these drugs into our communities do not care about this pain and misery, instead they only care about the significant profits they can make.
"The Police Service of Northern Ireland will continue its relentless pursuit of those engaged in drugs criminality.
"I would encourage members of the community who may have information that could assist our efforts in taking drugs off the streets, to please get in touch. You can call 101, or you can submit a report online using our non-emergency reporting form via http://www.psni.police.uk/makeareport/.
"The independent charity Crimestoppers can also be contacted anonymously on 0800 555 111 or online at http://crimestoppers-uk.org/."