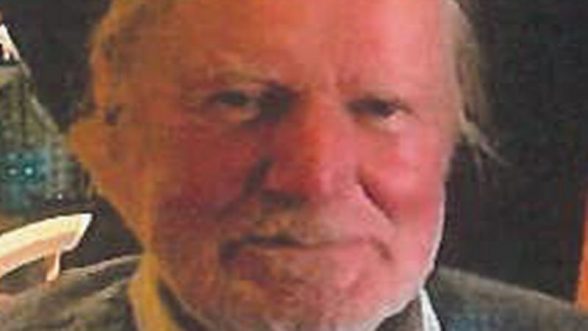 A £10,000 reward has been offered for anyone with information connected to the murder of 68-year-old Michael Kerr.
The ex-BBC radio and TV announcer suffered skull and facial fractures as a result of what police described as a "vicious and sustained attack" at his home in Birch Drive in Bangor, Co Down, last November.
Detectives are investigating several possible motives, including robbery.
One year on, police are asking two people caught on CCTV to come forward.
Det Ch Insp Michelle Shaw said: "There are two people who are captured on CCTV walking past Mike's house, at about 4am on the Monday morning.
"We would appeal for those two people to come forward as they may have relevant information that may assist the investigation."
Mr Kerr's family are also appealing for the public's help in finding his killers.
"Those who cruelly and brutally took Mike's life didn't give him a second thought," they said.
"They didn't care about the terror and pain they inflicted on him in the final moments of his life.
"He didn't stand a chance.
"In the long intervening months we have had to live with the knowledge that the last voice and face he heard and saw was that of his killer or killers."