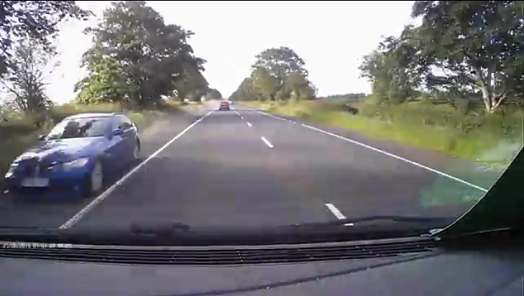 POLICE say a man has been questioned after dash cam footage showed him driving down the wrong side of the road at speed in a blue BMW 3 series car.
It happened last month as motorists were heading to work.
Sergeant Robert Ennis said: "We asked witnesses to contact us about footage which showed a car being driven on the hard shoulder, on the wrong side of the Ballybogey Road in Ballymoney towards oncoming traffic on Thursday, 27th June at around 8 am.
"On Friday, July 6 , a male was interviewed by police.
"A file is currently being prepared for the Public Prosecution Service.
"We would like to thank the public for their assistance in our appeal for information."