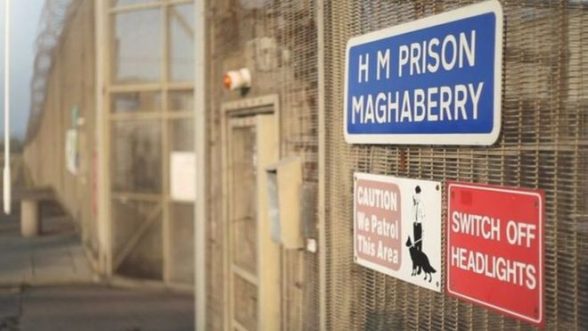 DETECTIVES from the Paramilitary Crime Task Force have welcomed today's sentencing of Wayne Orr and Gary Coleman at Craigavon Crown Court.
They were caged after warders foiled a plot to £500 worth of cocaine into the top security Maghaberry jail inside a Kinder egg.
Detective Inspector Lynne Knox of the PCTF said: "40 year old Wayne Orr, from the Shankill Road area of Belfast, was arrested at HMP Maghaberry in May 2018, after prison staff observed him pass a quantity of cocaine worth over £500 contained in a kinder egg, to remand prisoner Coleman.
"26 year old Coleman, also from the Shankill area, was sentenced to 4 months imprisonment to run consecutively with a sentence he is currently serving.
"Orr was sentenced to 28 months imprisonment, 14 months to be served in custody and 14 months on licence.
"The supply and use of illegal drugs are a major scourge on our society and we can all play a part in ridding ourselves from them, and those that seek to profit from them.
"Anyone with any information about illegal drugs should contact police on 101 or Crimestoppers anonymously on 0800 555 111 and tell us what you know."