LOCAL businessmen Andy Rea and Stevie Haller have joined forces with Snow Patrol's Gary Lightbody and Nathan Connolly, to open another La Taqueria Mexican restaurant, on the Ormeau Road, Belfast, creating 15 jobs.
This is the second La Taqueria restaurant to open in Belfast, explained Andy Rea.
"We're delighted to have found such a great site for the latest La Taqueria restaurant on the Ormeau Road.
"Location is key for us and with a large local population and buzzing food scene we realised the potential in the site."
The original La Taqueria, located on Castle Street, Belfast, was described as serving up the 'best Mexican food in Ireland' by John and Sally McKennas' Guide, a well-known bible for food lovers, as well as making the Irish Times Top 100 restaurants in Ireland.
"The team behind the Ormeau Road restaurant is the same award-winning duo who won these amazing accolades for La Taqueria; chef, Adam Lynas and front of house, Joe Goudie", continued Andy.
"We have invested a lot of time nurturing their careers and have made them partners in both La Taqueria restaurants, so it's incredibly rewarding to see the massive success they have already achieved."
Andy added:  "From the get go, head chef, Adam Lynas, has been focused on ensuring a genuine Mexican food experience for our customers as well as creating an ambience that's welcoming for families and everyone else.
"Together, the guys have created a winning formula that customers just love."
Andy and Stevie, with Snow Patrol, wanted to create something different and unique for Belfast:
"We all have one thing in common", explained Andy.  "We all love Belfast.  Gary and Nathan play gigs all over the world, meeting people from all walks of life, and they have no hesitation in recommending La Taqueria to any of them, famous or not.
"That's the confidence they have in Adam and Joe."
Snow Patrol's Nathan Connolly said:  "Gary and I are incredibly proud to be working with Stevie, Andy and his team to open another La Taqueria in Northern Ireland.
"With their combined extensive knowledge of the food scene here, and dedication to ensuring a unique experience for everyone, I have no doubt this La Taqueria will be just as big a hit as the first one."
Adam Lynas, head chef and partner in La Taqueria, said:  "I'm passionate about cooking authentic Mexican food, using the finest and freshest ingredients.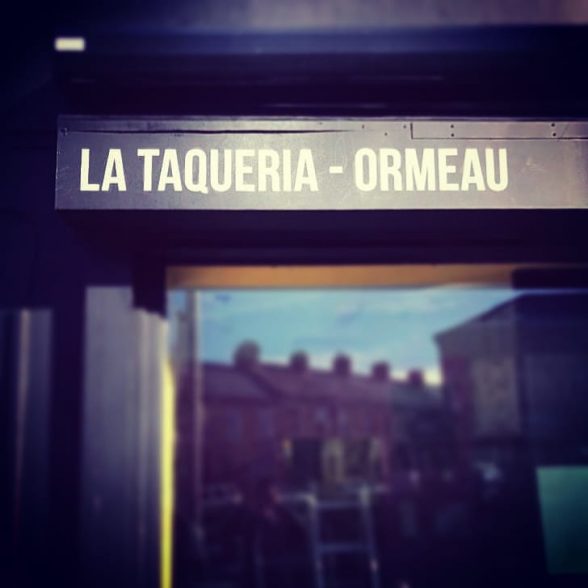 "In fact, to ensure we serve up the right flavours, we get a lot of our spices from Mexico as well as working with the best local food and drink producers, such as Hannan Meats.
"We'll also be serving Mexican soft drinks and beers as well as some Tequila, of course."
Joe Goudie, front of house and partner in La Taqueria, said: "Mexican food is all about the taste and getting together with friends and family to enjoy it.
"So we've curated a menu that strikes the perfect balance whether you're after a sumptuous treat, healthy or vegetarian meal, and we have a great menu for kids as well.  With so many options, diners can try something new every time they visit."
Visit www.lataqueriabelfast.co.uk for more information, call 028 9064 4477 or join the conversation on Instagram (@lataqueria), Facebook (@LaTaqueria) or on Twitter (@BelfastTaqueria).