Jet2holidays is bringing its impressive Party Plane Roadshow celebrating the best of pop music to the Connswater Shopping Centre in Belfast on Saturday, March 16th.
The UK's second largest tour operator is giving the NI public the chance to win the ultimate money can't buy prize – a weekend in Majorca flying on their very own private party plane, which also happens to be the company's 100th aircraft, with celebrity presenter Rylan Clark-Neal onboard.
To spread the Party Plane excitement, the Jet2holidays team will be outside the Connswater Shopping Centre in Belfast between 8am and 7pm with a Party Plane Roadshow, giving people everything they need to not only enter the competition of a lifetime, but to make sure they look the part as well.
Special Ready Rooms will appear from 8am where people will be able to choose from a blow dry or a beard trim, a manicure or hand massage, as well as glitter face paint to get them in the party mood.
They can then sit on a special Jet2.com airline seat and record a video stating why they think they should win the Party Plane competition.
This will be emailed to them so they can include the footage in their Party Plane entry by visiting partyplane.jet2holidays.com.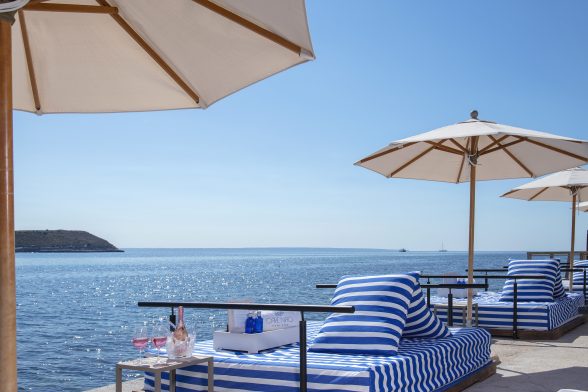 From 3pm Jet2holidays will open up a separate Immersive Party Experience room, which is designed with a party pop theme, complete with a DJ playing some smash hit tunes.
The winner of the Party Plane, along with their 99 friends and Rylan, will jet off from one of Jet2holidays nine UK bases on Friday 26th April and head to the 4-star Melia Calvia Beach in Majorca for the weekend, where they will make memories to last a lifetime.
Jet2holidays is calling on party-goers to get creative and choose their own party themes.
Whether it's all the glitter and unicorns you can imagine or rewinding back the years to flares and crazy hair, Jet2holidays will help build the winning party idea into a fun-filled, unforgettable experience! So whether it's a birthday, a wedding, a special anniversary, or a group trip, the Party Plane competition offers a chance to create a unique weekend abroad that will never be forgotten.
Steve Heapy, CEO of Jet2.com and Jet2holidays, said: "It's not every day we give away one of our fleet of 100 aircraft, so the Jet2holidays Party Plane really is a money can't buy prize.
"We cannot wait to give one lucky winner the trip of a lifetime with their friends and family, flying to Majorca on our 100th aircraft. The sky really is the limit when it comes to ideas for the party plane and we are looking forward to seeing some creative and crazy suggestions.
"We expect a huge response to the competition and we are looking forward to bringing the Party Plane Roadshow to Belfast to give the people of Northern Ireland the chance to win this unforgettable experience."
To enter and design your very own Party Plane experience visit http://partyplane.jet2holidays.com.
The deadline for entries is Wednesday 20th March 2019.