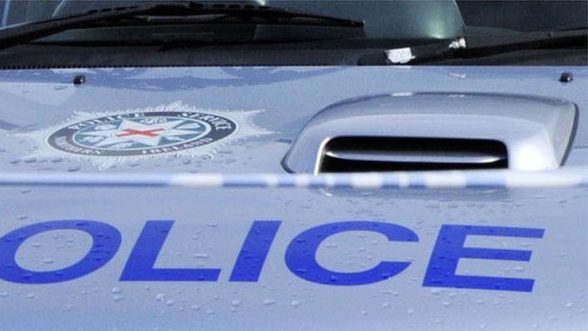 POLICE say they are investigating reports of criminal damage to buses and a car in west Belfast are appealing for witnesses and information.
Sergeant Claire Lloyd said: "We received a report around 8:05 pm on Saturday 16th February that youths had thrown a brick at a bus in the Lagmore Road area of Dunmurry, smashing a side window.
!It's believed this occurred just after 8 pm. There were no injuries reported.
"On Monday, 18 February, shortly after 9:15 pm, it was reported two buses had been stoned by youths at the top of Lagmore Avenue at the mini roundabout.
"No damage was reported.
"A short time later, however, just before 9:25 pm we received a further report that another bus had been attacked and a door window had been smashed.
"Thankfully, no injuries were reported.
"Last night, Tuesday 19 February, just after 9:10 pm it was reported that a bus had been attacked by a group of approximately seven to eight youths.
"It was reported the youths threw objects at the bus and then attempted to gain access to the bus as it was driving past, and to a white Dacia Duster car.
"It's believed this occurred around 9 pm and the youths involved wore dark coloured track tops, with the hoods pulled up.
"Approximately half an hour later, around 9:40 pm, we received a report of criminal damage to the same white Dacia Duster within the vicinity of Mount Eagles Way; that a torch had been used to smash the rear window.
"Police conducted a check of the area, but no youths were located in the area.
"I would like to hear from witnesses or anyone who can identify those involved in these incidents.
"I also want to make a direct appeal to those involved – stop this senseless and dangerous criminal behaviour.
"You are risking the safety of everyone aboard these buses, other young people, the elderly and families when you target them like this.
"A criminal record could impact on your future.
"It is essential that parents and guardians know where their young people are gathering, to ensure they are not getting involved in this type of reckless behaviour
"It's not about spoiling fun, this is about keeping people safe."
"Anyone who witnessed what occurred should contact police on the non-emergency number 101, quoting reference number 1385 of 28/12/18."
Alternatively, information can also be provided to the independent charity Crimestoppers on 0800 555 111 which is 100% anonymous and gives people the power to speak up and stop crime.