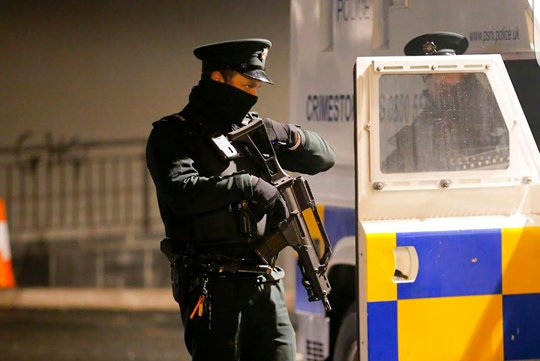 THE Army's Bomb Squad has recovered a quantity of ammunition in west Belfast today.
The discovery was made as police carried out searches in the Bell Steel road area of Poleglass behind the Glenbawn housing estate.
It followed the receipt of information that an object had been left in the area.
Police called in Army Technical Officers to the scene at a wooded area around 1:30 pm.
Sinn Fein councillor Stephen Magennis said: "Police got a call this morning saying there was some kind of weapon in that general area.
"They went in searching for it, they say they have found something but they have not given an idea of what that is.
"The bomb squad is here and they are up there and they are looking at it. I understand the bomb squad is here as a precautionary measure."
Mr Magennis said no residents have been evacuated and that no roads have been closed.