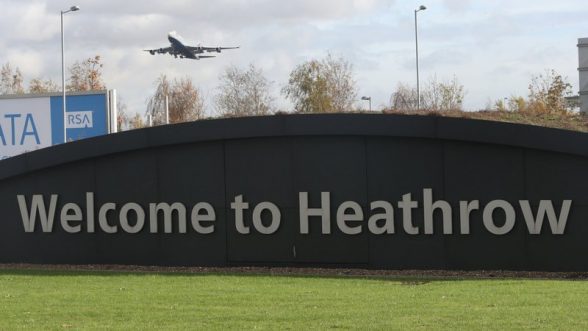 FLIGHT departures have resumed at London's Heathrow Airport following reports of a drone sighting.
An airport spokesperson said departures were disrupted for an hour.
One of those affected was a flight to Belfast.
The airport said the decision to halt departures had been taken as a precautionary measure.
Heathrow is Europe's busiest hub in terms of passenger numbers.
Heathrow and Gatwick responded by ordering military-grade anti-drone defences worth "several million pounds".
Heathrow said earlier this month it was working closely with authorities including the police and looking at relevant technology to combat the threat of drones.
Today, the British government announced a package of measures designed to give police extra powers to combat drones.
The exclusion zone around airports will be extended to approximately a five kilometre radius, with additional extensions from the end of runways.
The government also announced from November, operators of drones weighing between 250g and 20kg would be required to register and take an online drone pilot competency test.
Police will also be able to issue fixed-penalty notices for minor drone offences to ensure immediate and effective enforcement of the new rules.
Fines of up to £100 could be issued for offences such as failing to comply with a police officer when instructed to land a drone, or not showing their registration to operate a drone.