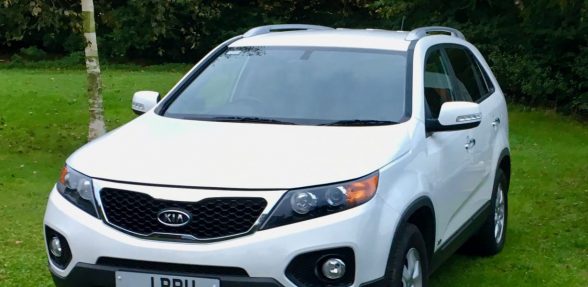 BY TIME HEDGLEY, GROUP TRAVEL EDITOR
Turo, the world's largest peer-to-peer car-sharing marketplace, brings its Airbnb for cars service to Britain
The car-sharing boom that has engulfed major cities in the States is coming to the UK, in the form of the world's leading peer-to-peer provider, Turo.
Its Airbnb for cars service enables car owners to rent out their vehicles when they are not being used.
A pioneer of the sharing economy, Turo has fast become the world's largest peer-to-peer marketplace with over eight million users. It is currently available in over 5,500 cities and in 56 countries.
The company is on a mission to put the world's one billion cars – of which there are 31.3 million in the UK – to use.
Although cars typically depreciate in value, owners can now be set for a financial boost from their four wheels, by earning money when they might otherwise sit parked.
With millions of unused cars sitting in garages in the UK, Britons are sitting on a potential goldmine.
The average trip on Turo earns an owner £130, with 75 percent of the trip's cost paid direct to the car owner within five days.
If an owner rented their car just five days a month, they would earn approximately £7,800 a year; enough to cover typical repayments, road tax and insurance.
Those who own or lease a 2008 or newer vehicle can list it on the sharing app.
Turo's insurance partner, Allianz, covers all vehicles rented by its pre-approved users. For drivers, it offers flexibility and convenience with a platform that mimics modern dating apps, with customers choosing the car to fit the occasion or trip.
There are currently 850 unique makes and models available on Turo, ensuring there is something for everyone – a MINI Cooper for a city trip, an eco-friendly Tesla to cruise the streets or a family-friendly Range Rover Vilar for a staycation.
Turo's arrival to the UK comes as the classic "owner-driver" model, that has been the cornerstone of the automotive industry for a century, is in the midst of radical change.
With numerous countries witnessing a decline in car use and ownership since the heady days of the 1990s, companies such as Turo are offering consumers mobility services that deliver better value for money for both users and owners.
With a third of the company's eight million users joining this year, it's a clear indication of how peer-to-peer car-sharing is becoming more mainstream and a disruptive alternative to typical car-rental companies.
Recently, a host of car manufacturers including Toyota, Volkswagen, Peugeot, Kia, Renault and Daimler (a Turo investor) have announced they are flocking to the car-sharing business.
Andre Haddad, Turo CEO, is excited about car-sharing in the UK:
"Today, we're thrilled to announce Turo is launching our peer-to-peer car sharing marketplace in the United Kingdom!
"By launching our full peer-to-peer marketplace in the UK we're taking another major step closer to putting the world's one billion cars to better use.
"The UK is our most-searched-for destination outside North America, and British guests in the US and Canada represent our largest portion of international travellers. This makes us confident that now is the right time to expand here."
'While travelers in the UK have long been able to access Turo for their trips, we're delighted to now be able to empower car owners in the country to share their cars and change the economics of owning their vehicles. With this announcement we invite you join Turo in celebrating the rich automotive heritage of the country that gave us the Rolls Royce, Aston Martin, and Jaguar."
The car-sharing industry is said to be worth a staggering £8 billion by 2024 and the number of people using car-sharing services is expected to increase to almost 18 million by 2025.
Turo has received over $205 million in funding, with investment from some of Silicon Valley's most notable venture capital firms, including Kleiner Perkins, August Capital and Google Ventures.
Turo makes the experience of owning a car smarter, and the experience of sharing it safer, with its innovative, but proven, concept.
Discover Turo at www.turo.com or on iPhone or Android.