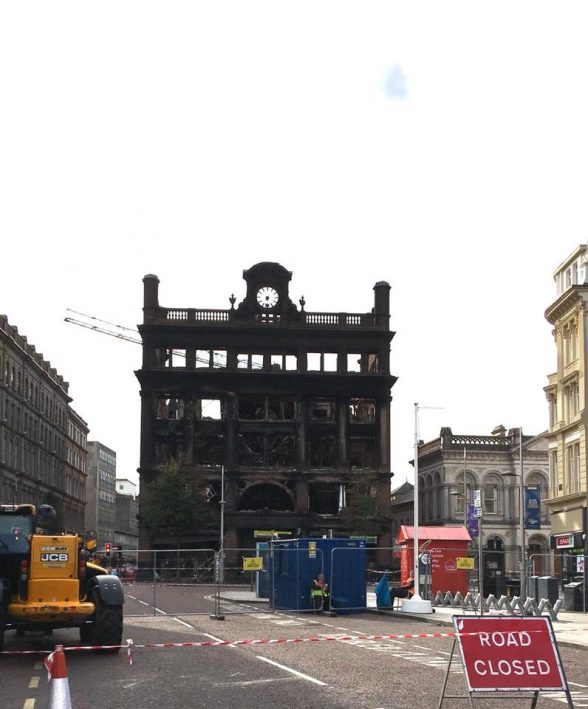 PRIMARK has confirmed that it is to reopen its store in Belfast on Saturday, December 8.
The retailer is to open its extension at the rear of Bank Buildings following the huge blaze which ripped through the iconic store in August.
It will be great news for shoppers and staff that the store is finally reopening in time for the Christmas rush for presents.
A company spokesman said: "Primark is committed to Belfast and we announced recently that we plan to open a store in Commonwealth House in December.
"In addition, we are hoping to open a new store in Fountain House in Spring 2019."
There has been a huge drop in footfall in the city's main trading centre as a result of the fire and the safety cordon around the building which has forced the closure of 14 businesses.
Emergency funds have been put in place to support those businesses affected and to drive people back into the city.
The retailer is also to move into the current New Look store in the city next year.
SDLP Councillor Tim Attwood welcomed the confirmation of the shop's reopening in the city.
"The SDLP are delighted that Primark will begin trading again in the mouth of the Christmas period," he said.
"This news is an extremely welcome development for the city and especially for the Primark staff who have been commuting to other stores across Northern Ireland since the blaze destroyed the Bank Buildings, which was home to Primark's flagship Belfast store, at the end of August.
"Belfast City Council will continue to support businesses in the city centre after the devastation caused by the Primark blaze."