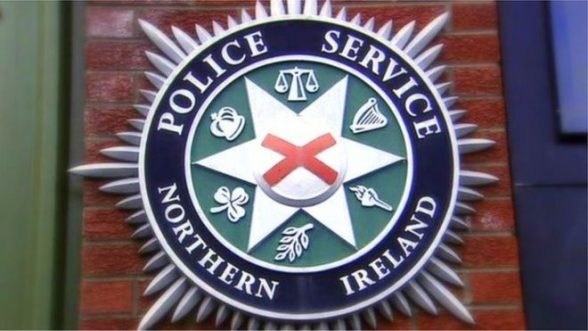 DETECTIVES have charged a man with the rape of a two-week-old baby.
The infant is currently in intensive in the paediatric unit of the Royal Belfast Hospital for Sick Children.
The baby is from the Annalong area of Co Down.
Tonight, police have taken to social media the public not to name the suspect for fear it could cause the collapse of any further court proceedings.
An officer wrote on Facebook: "Folks there is understandable anger and considerable distress at the emergence of details of a horrific incident involving a 2 week old baby.
"In the last few years a murder trial in the UK was dismissed due to comments made on social media.
"One of the tests for whether a trial goes ahead is whether there is a right to a fair trial. If this continues, it will be impossible to select any jury who don't have prior knowledge of, or are tainted by opinion of others on social media.
"If that is the case, a judge could well kick it out. That is how fragile this is, and is why "name and shame" does not exist. It is why we have so many processes around Op Relentless too before we release names.
"Many will say that "justice" will not be served in court. Unless the baby is yours, you don't have the right to decide that.
"Aside from anything else, there is a clear court ordered restriction in place. If you breach that you could be committing an offence.
"If this collapses down the line due to something you've done in anger now, you better believe you'll be looked at.
"If you've shared the details of the suspect, delete it. If you know any of the main people who have posted the details, point this out to them. It is not their decision to make. It is not their trial to endanger.
"Our officers kept their cool dealing with this horrifying case, from first attendance, dealing with the victim, suspect, arresting, interviewing and charging him.
"If they can do that, the least we can ask of the public is to allow justice to take it's course."
Earlier this week, a man appeared at Armagh Magistrates' Court charged with rape and causing grievous bodily harm to a child.
The baby was initially treated at a hospital in the Southern Trust.
In relation to the alleged attack, police said that detectives from the PSNI's Serious Crime Branch investigating an incident in which an infant sustained a number of serious injuries have charged a 25-year-old man with rape and grievous bodily harm with intent.
The accused, whose name cannot be reported, made a brief appearance in court to hear the charges read out to him following the alleged incident on Saturday, 29 September.
The man was remanded into custody at Maghaberry prison.
He is due to appear before Newry Magistrates' Court next Wednesday, October 10.