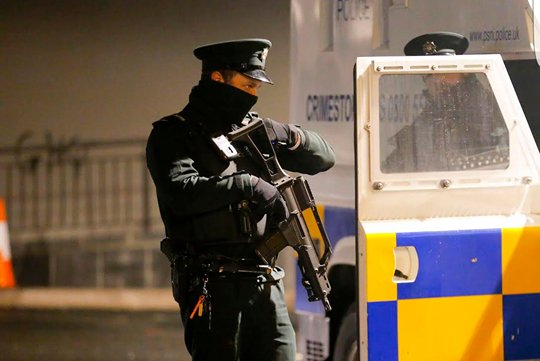 POLICE investigating the report that a device had been left in the Pantridge road/Poleglass area of west Belfast at the weekend have conducted a search of the area today.
Chief Inspector Gavin Kirkpatrick said: "Police received a report just before 6:10pm on Saturday night, 15 September, that a device had been left in the area.
"Searches of the area have been carried out and nothing untoward was found.
The safety of the community is of paramount importance and we will not take any risks.
"However, I want to thank the local community for their patience and understanding during this operation.
"I want to take this opportunity to re-emphasise to the local community and people travelling through it if anyone comes across anything suspicious, they should contact police immediately.
"Anyone with information about this incident, or who saw any suspicious activity in area in recent days, is asked to contact police on the non-emergency number 101, quoting reference 1136 of 03/01/18."