IAN Paisley Jr has been suspended as an MP from the House of Commons for 30 days.
It follows a Parliamentary watchdog substantiated allegations that he broke Parliamentary rules by lobbying for a foreign government which gave him valuable gifts.
The Commons' standards commissioner, Kathryn Stone, ruled that the North Antrim DUP MP had received a "very substantial personal benefit" from the Government of Sri Lanka in the form of luxury holidays.
Details of the holidays were first revealed last year by The Daily Telegraph.
Mr Paisley did not declare the visits – and then went on to lobby the Prime Minister on behalf of Sri Lanka's controversial government.
In a report published this morning, the commissioner said: "These two visits to Sri Lanka provided a very substantial personal benefit to Mr Paisley and his family.
"I find it surprising that such an experienced MP did not ask himself whether it was proper to accept such benefits from a foreign government.
"I also find it surprising that he did not realise that, if accepted, these benefits would call into question his impartiality when he next spoke about the affairs of that government.
"The commissioner found that Mr Paisley had "breached the House's rule on paid advocacy by writing to the Prime Minister on 19 March 2014 asking for an exclusive benefit for Sri Lanka, having received personal benefit and hospitality from that government within the previous twelve months".
She also found that he had "breached the House's rules on declaration by failing to declare the personal benefit and hospitality from the Sri Lankan government in his letter to the Prime Minister of 19 March 2014".
And, in a third finding against the veteran DUP figure, she found he "breached the House's rules on registration of interests by failing to register within the 28 days agreed by the House the two visits made to Sri Lanka with family members in March/April 2013 and in July 2013".
The Commons' Standards Committee has now recommended that Mr Paisley be suspended from the Commons for 30 sitting days "in view of the seriousness of this matter", with the suspension to start on Tuesday, September 4.
Through his solicitor, Mr Paisley issued a statement saying he has "apologised unreservedly at the outset for his unintentional failure to register the hospitality he received.
"While accepting the decision of the House Standards Committee, he nonetheless continues to take issue with the sensationalised report in the Daily Telegraph.
"Legal proceedings are being considered.
"No further comment will be made until Mr Paisley has addressed the House on T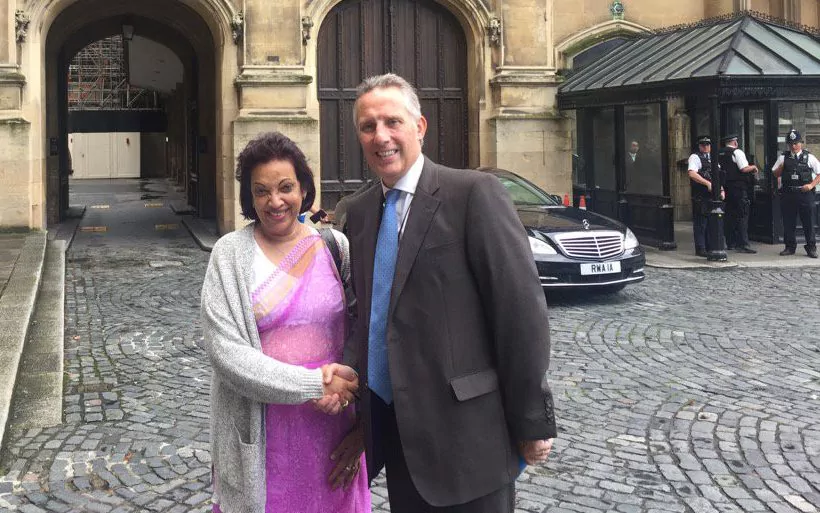 hursday."