STENA Line is celebrating after being voted Best Ferry Company by journalists for the sixth time at the annual Travel Media Awards. 
Guests and VIPS from the travel trade and media throughout Ireland gathered at the Shelbourne Hotel in Dublin for the awards which acknowledge outstanding performance in the travel and tourism industry.
Now in their eighth year, the awards comprised of 26 categories which were voted for by a wide cross section of media in the Republic of Ireland and independently audited by the Department of Tourism at Dublin Institute of Technology.
Diane Poole OBE, Stena Line's Travel Commercial Manager – Irish Sea South said: "We are thrilled to have been voted Best Ferry Company in Ireland at the Travel Media Awards.
Journalists play a key role in communicating what options are available to Irish holidaymakers and in such a competitive environment it is fantastic to know they hold Stena Line in such a high regard.
"What makes this award an even bigger achievement for us is the fact that a lot of the media have travelled with us over the years so they have voted knowing the service we provide our customers on the Irish Sea.
"We are thrilled at their confidence in us and I would like to thank them for their ongoing support.
"It is a busy time for Stena Line and we are looking to sailing into the peak summer season and showing our customers the reasons why the Irish journalists have voted us Ferry Company of the Year," Diane added.
Jill Kelleher Route Marketing Manager Irish Sea South accepted the award on behalf of Stena Line.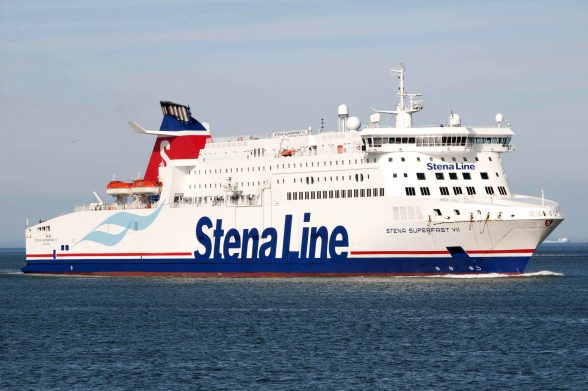 Stena Line is the largest ferry operator on the Irish Sea, offering the biggest fleet and the widest choice of routes between Ireland and Britain including Rosslare to Fishguard, Dublin to Holyhead, Belfast to Liverpool, Cairnryan and Heysham with a total of 232 weekly sailing options.
It also offers a direct service from Rosslare to Cherbourg with three return crossings a week.