EXCLUSIVE:
BY TIM HEDGLEY, GROUP TRAVEL EDITOR
A multi-million-pound investment by a Chinese investment consortium is thought to be the reason behind the landscaping work going on at the Game of Thrones film location at Maghermourne near Larne in Co. Antrim.
Whitehead is awash with talk of the investors who were in the town yesterday and at the
Larne Road film location.
A local café owner was briefing locals on the meeting, explaining that the Chinese were
looking to invest in the former quarry site and turn it into a massive visitor attraction.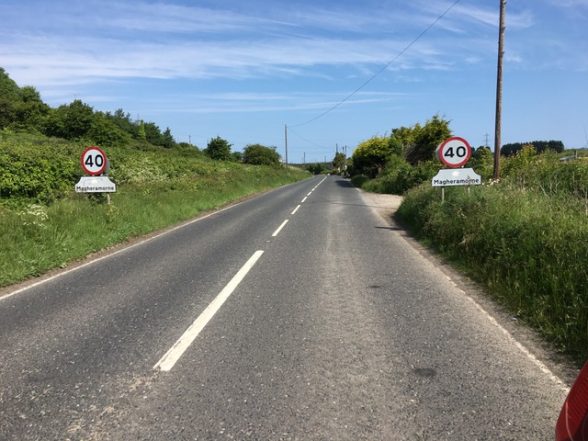 A story in today's Variety Magazine explained that Perfect World, the Chinese games and
Film conglomerate is seeking to raise over 1 Billion RMB approx. $156 million.
The company announced recently that they plan to sell over 20 million shares to raise
capital for the project.
Last year Tourism Ireland ran a promotional Game of Thrones campaign which is believed was seen by over 14 million Chinese people.
Speaking last august manager of Tourism Ireland China, James Kenny said:
"Our Game of Thrones promotion with HBO Asia is a fun way to get lots of people talking
about Northern Ireland here in China.
"Our aim is to spike people's curiosity about the landscapes and locations featured in the series and inspire them to travel to Northern Ireland and explore them for themselves."
My sources say there is a very real possibility that this work has borne fruit and the
landscaping going on at Maghermourne is the start of greater things to come.