DETECTIVES say a fire which caused damage to six properties "may have been started deliberately".
The blaze, which seriously damaged properties at Ballyfore Road, happened at about 5.45 pm on Saturday evening.
One man was treated for smoke inhalation but did not require hospital treatment.
No one else was injured.
Detective Constable Chris Perks appealed for anyone who saw suspicious activity in the area to contact police.
The Northern Ireland Fire and Rescue Service tweeted that the incident started after an oil tank caught fire.
A resident, whose house was destroyed, told the BBC her family has lost everything.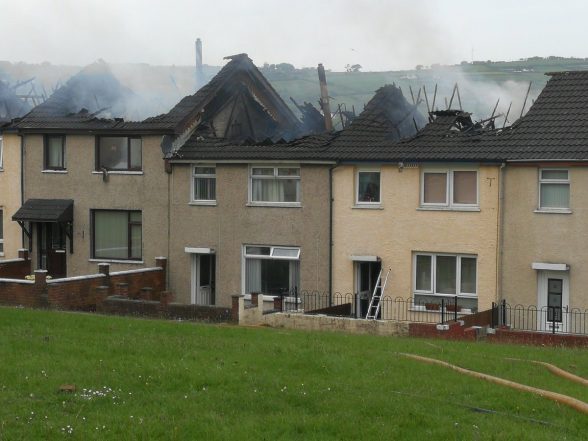 "I'm completely devastated. It is the worst thing in the world watching your house burn," she said.
"It was so frightening hearing an oil tank explode. I'm just thankful it didn't happen in the middle of the night and glad nobody got hurt."
The Mayor of Antrim and Newtownabbey Borough Council, Paul Hamill, told the BBC the residents were "still quite in shock".
"At least four of the properties were severely damaged and a number of other properties and cars were also damaged by the sheer intensity of the heat," he said.
"The Valley leisure centre has opened for people to take some cover there and to get some help and respite.
"It's great to see the community come out and show their support at this time."