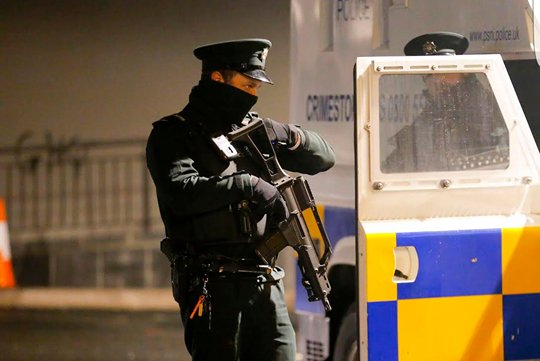 POLICE are dealing with a security alert in Newtownabbey this morning.
Inspector Arnie O'Neill said: "At around 8.30am this morning we received a report that a resident in Arthur Avenue had discovered a suspicious object in their front garden.
"Officers are currently examining the object and a number of people have been moved from nearby homes as a precaution."
The Valley Leisure Centre has been opened to accommodate evacuated residents.