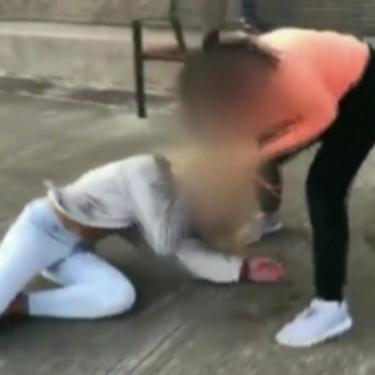 POLICE are investigating a vicious assault on a young female in the seafront area of Bangor around 8 pm on Friday, April 20.
A video circulating on Facebook showed the teenage girl being repeatedly punched, slapped and kicked to the face by another females.
The footage also showed a male pouring alcohol on while she was being attacked.
The victim has sustained substantial facial injuries including the loss of a number of teeth.
Chief Inspector Gerry McGrath said: "It was reported to us that a 16 year old girl had been assaulted by a group of teenagers around 7.30 pm and that she had sustained a number of facial injuries.
"She has been treated in hospital but her injuries are so severe that medical staff will not be able to carry out x-rays on her face until next week.
"We have identified all of the suspects involved, two of whom have been arrested.
"The others are being actively sought by police.
"A 16 year old female has been arrested on suspicion of assault occasioning actual bodily harm (AOABH).
She has been released on police bail pending further enquiries.
"A 17 year old male has been arrested on suspicion of grievous bodily harm with assault, aiding and abetting grievous bodily harm (GBH) and assault occasioning actual bodily harm (AOABH).
"He is currently in police custody, helping with our enquiries.
"While we appreciate the support of the local community and understand their shock at this assault, we would ask that members of the public do not use social media as a means of progressing this investigation.
"Our officers are working hard on this case and it is important that we follow due process.
"This was a particularly vicious attack on a young girl and we would appeal to anyone who witnessed the incident on Friday evening to contact police on the non-emergency number 101, quoting reference 1465 of 22/4/18."