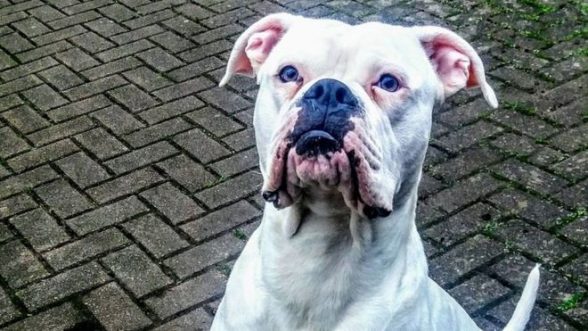 POLICE say that no abuse took place of a dog purported to have been captured 'hanging' in a video.
It was claimed a woman had recorded the dog and posted it on social media.
Police in North Belfast launched an investigation.
The owner of the Buster the dog, Andre, said he was "distressed" at the posting and the reaction.
He said a group of people came to his home on Sunday evening as they had seen the video on Facebook.
"I showed my dog to the group, and I was able to show them videos of me training my dog, and they then apologised to me.
"I do wonder, if I didn't have my dog with me I might not have been able to explain the situation," he said.
In a posting on its Facebook page, PSNI North Belfast said: "We have an update on last night's post about the suspected abuse of a dog in the North Belfast area.
"After extensive enquiries by LPT officers from Tennent Street, we have located the dog owner.
"We have visited the dog owner this morning along with colleagues from animal welfare from Belfast City Council.
We can confirm that the dog is in good health and no abuse had taken place.
"Rather the dog was being trained and was playing with a toy.
"We are satisfied that no crime has taken place and the animal is well looked after."