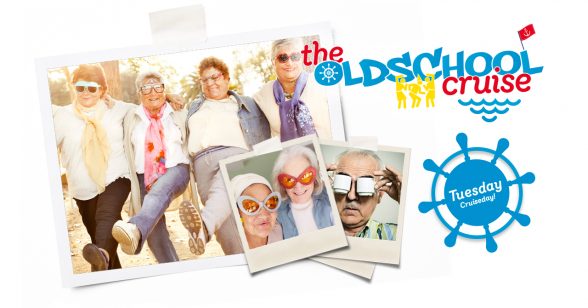 STENA LINE is calling on all Silver Sailors to turn back the clock on its Old School Cruise which returns tomorrow, Tuesday, February 20.
This non-landing cruise is tailored for those aged 55 and over and is the perfect way for the young at heart to spend an exciting day enjoying a few rounds of Bingo – with amazing prizes to be won, a delicious lunch and then an afternoon Tea Dance, ideal for those who love a boogie!
All for only £16 per person.
Orla Noonan, Travel Commercial Manager (Irish Sea North) at Stena Line explains why this is a cruise not to be missed:
"The Old School Cruise is a great opportunity for friends to meet up and enjoy a fun day out with a difference.
"We created this cruise especially for those who love to reminisce about old times whilst enjoying a delicious lunch, aiming for a full house at Bingo or enjoying a dance to some classic songs.
"The onboard shop is great for those who enjoy some retail therapy and a £5 off shopping voucher will be given to those who spend £25 or more on the wide range of perfumes, aftershaves and gifts.
"The cruise is sure to be a memorable experience for everyone and is a great way for passengers to meet and mingle with new people.
"Tickets for the cruise are great value and would make a brilliant, alternative gift for a friend or family member," added Orla.
The cruises are available for travel on 20 February, 20 March, 24 April, 15 May, 12 June, 11 September and 9 October.
They will set sail from Belfast at 11.30am and return at 5.45pm, giving you plenty of time to soak up the beautiful views and enjoy some treasured laughs with friends.
For more information or to book go to https://www.stenaline.co.uk/oldschool