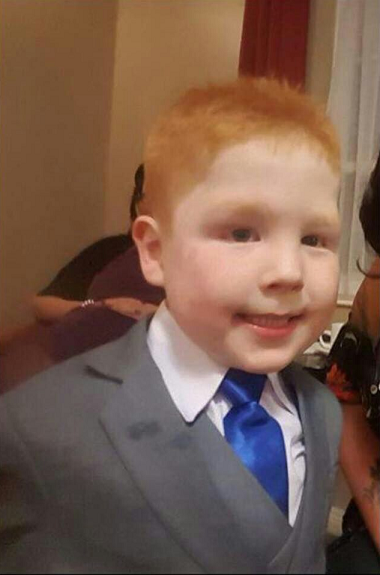 POLICE investigating the sudden death of five year old Kayden Fleck on Saturday, 10 February 2018 are appealing for witnesses. 
His death is not being treated as suspicious.
Constable Greenwood said: "Police investigating the sudden death of Kayden are trying to establish his last movements. 
It is believed that Kayden and his brother were in the vicinity of the River Braid near the Ecos Centre, Ballymena at approximately 12 mid-day – 1.00pm on Saturday, 10 February 2018. 
"Were you out walking along the Braid River or did you take part in the park run that morning? Did you see Kayden and his brother playing near the river? Did you witness Kayden go into the water? 
"If you have any information, please phone police in Ballymena on the non-emergency number 101, quoting reference 613 10/02/18. Any information, no matter how insignificant you may think it is, could help us trace the last movements of Kayden."
For your guidance: Police are not treating this death as suspicious.