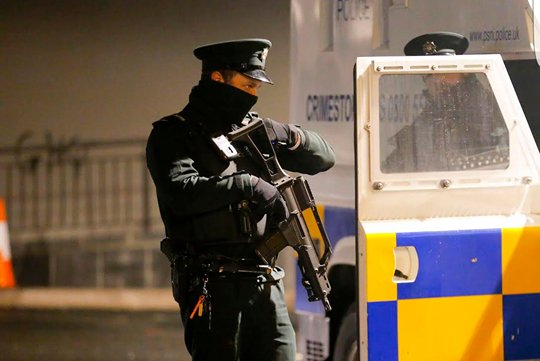 DETECTIVES from Legacy Investigations Branch have arrested a 40 year old man in Belfast today in relation to the murder of Stephen Warnock in Newtownards in 2002. 
He is currently in custody at the serious crime suite at Musgrave police station in Belfast.
Warnock was shot dead by the Red Hand Commando group while sitting in his BMW car in Newtownards while his three-year-old daughter looked on from the back seat.
A motorbike pulled up alongside Warnock and riddled him with 9mm bullets.
A police search of his car discovered £40,000 in cash.
North Down Red Hand Commando boss Jim 'Jonty' Johnston was later fingered as the man who rode the bike for the murder.
The LVF later exacted revenge and shot dead 'Jonty' Johnston at his mansion in Crawfordsburn, Co Down.